Ready to take a bite out of the big apple? Tapping into an Empire State of mind? In the land of Carrie Bradshaw, Broadway and Wall Street, it's easy to see why this is the city that never sleeps. Here's your quick guide to New York City.
NYC is relatively small geographically, spanning only 302 square miles. Packed into this booming metropolis are 5 boroughs of over 8 million people, making it the most densely populated major city in the US.
You know what that means, right? There's so much to do and see in New York City! Travelers can visit famous landmarks, indulge at craft eateries, go on a shopping spree, and more! First thing's first.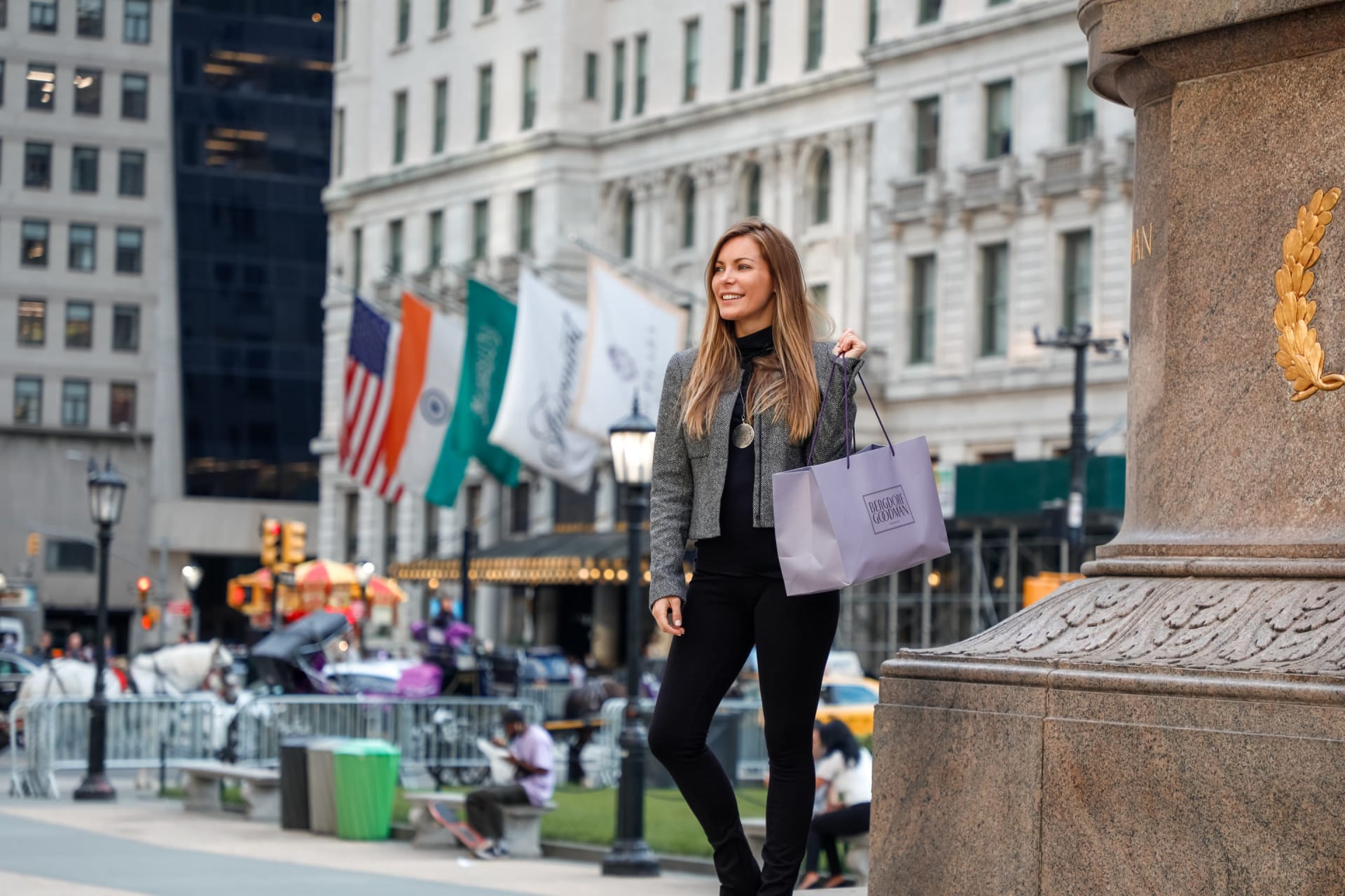 Where to Stay
From Upper East Side to Lower Manhattan, there's no shortage of unique neighborhoods to stay at in NYC. To stay connected to the electric circuit of the city, here are two popular options:
Midtown: You'll no doubt want to stay in Manhattan to be centrally located. Many tourists opt to stay in Midtown near Times Square, however it's a bit of a tourist trap. To remain centrally located, opt for Midtown East.
Greenwich Village: If you're looking for those ultra hip NYC vibes brimming with restaurants and nightlife, this is your hub.
I had tons of credit card points through Merrill Lynch so I decided to use them at the
Plaza Hotel
. The hotel was absolutely stunning but a little dangerous being situated so close to
Bergdorf Goodman.
Top 5 things to do in New York City
Central Park –Wander aimlessly, ride a bike or picnic and people watch. Enjoy this breath of fresh air from the congestion of the city. Central Park is a flourishing famous landmark that won't disappoint.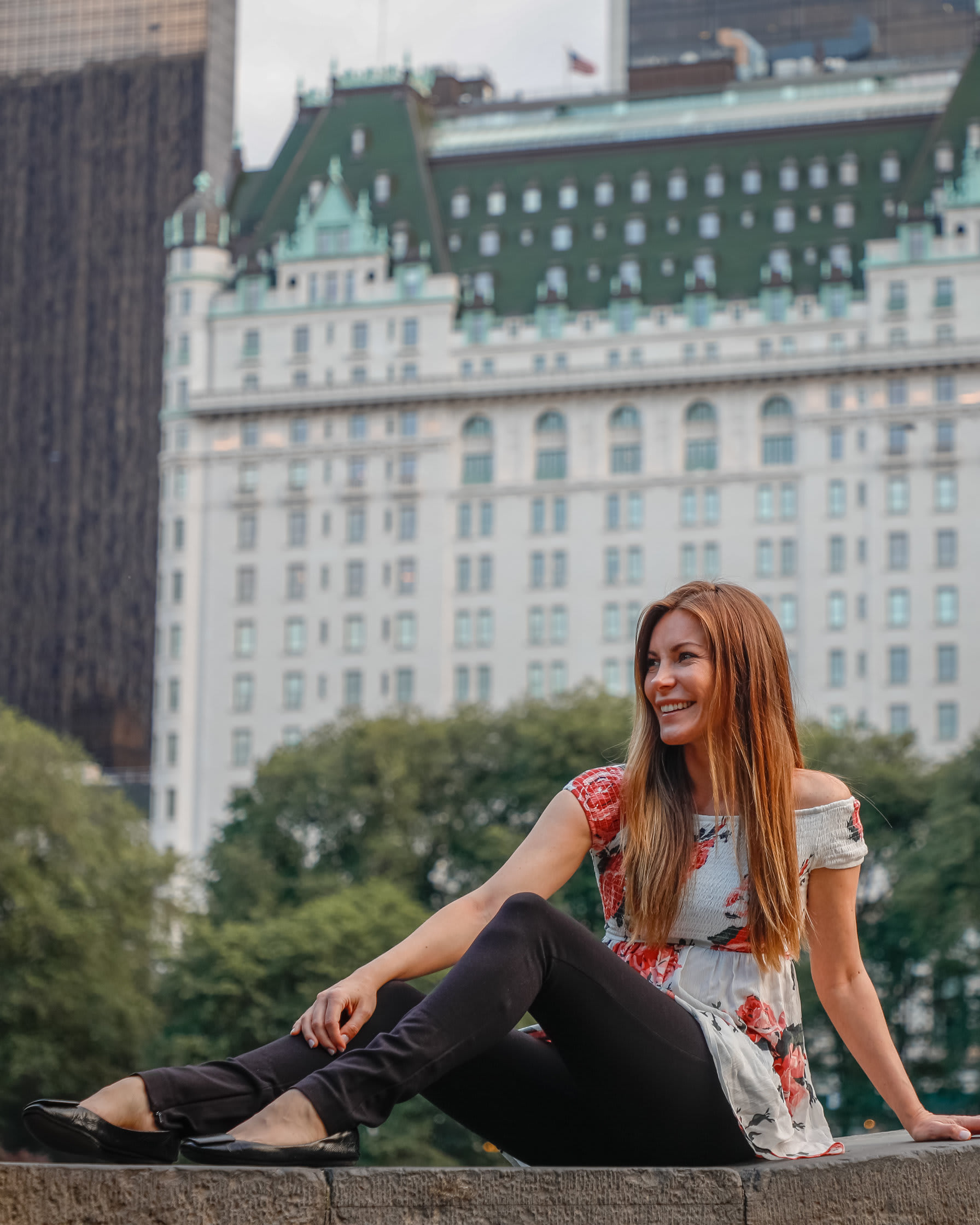 See a Broadway show – Can you even say you went to NYC without seeing a broadway show? Perhaps, but as it's the world's most prestigious theater mecca featuring 41 theaters and dozens of showings each night, a broadway show is a must!
Catch a breathtaking view – There are several options to get a sweeping bird's-eye view of Manhattan including the Empire State Building, Top of the Rock, and the Freedom Tower, where you can also visit the poignant 9/11 Memorial.
Times Square at night – The overwhelming glow of flashing neon lights, street performers, honking cabs, glowing ads and marquees make Times Square at night a unique, and chaotic, must-see spot.
Explore beyond Manhattan – Take a 15 minute subway to Brooklyn, see the Statue of Liberty and Ellis Island, pop over to quirky Coney Island, catch a live show in Harlem. The outer boroughs make a great day trip!
Explore NYC by air –
One really special thing I did was take to the skies to get a true bird's eye view of Manhattan by helicopter. The company
Flynyon
has a unique doors-off flight which was unlike anything I've ever experienced.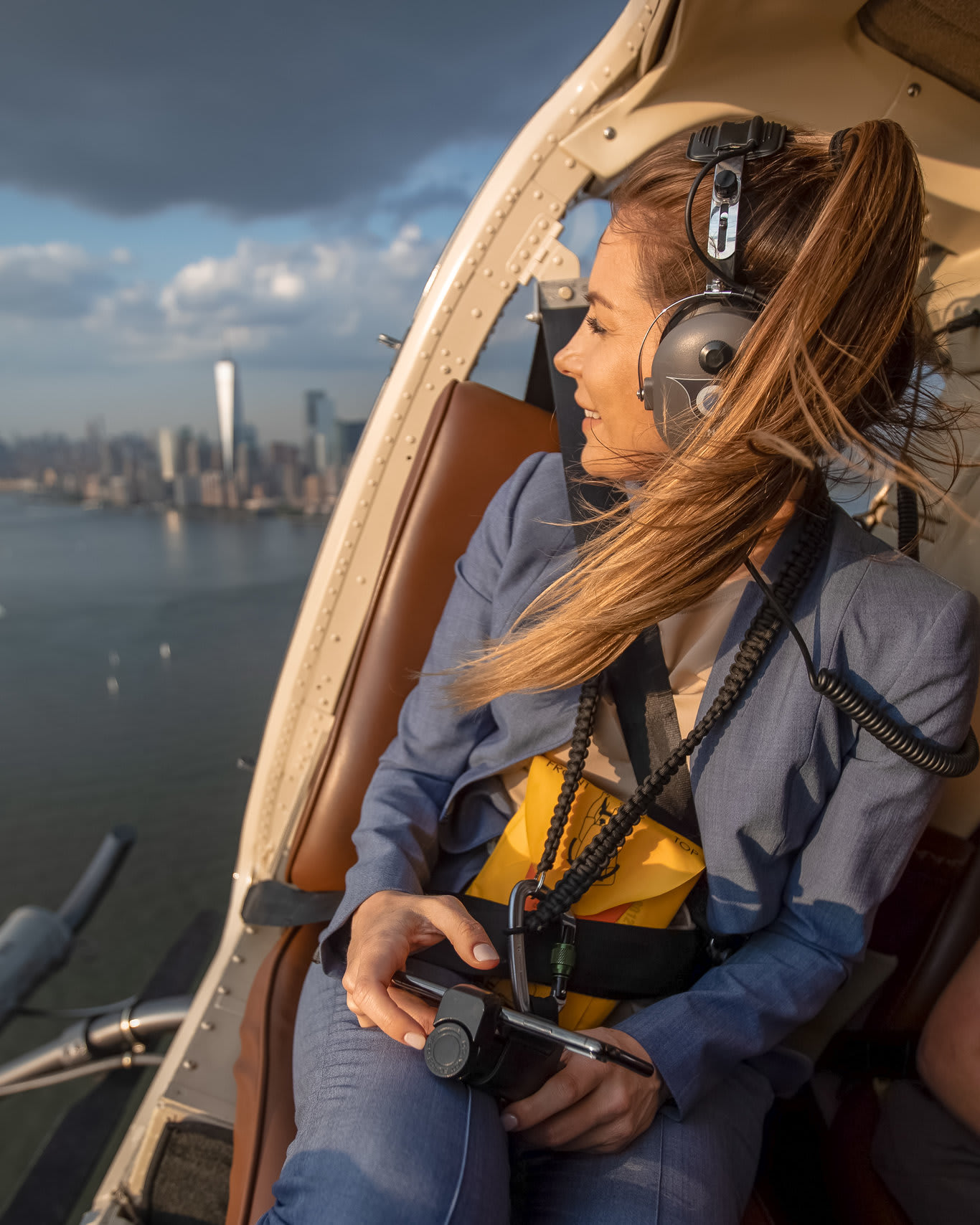 Transportation in NYC
Take the Subway: NYC has excellent public transportation, and is on an easily navigable grid. This is the most economic option and strategic way to avoid the gruesome traffic.
Cabs: You've seen Carrie Bradshaw stylishly hail them from the Village to Uptown, and of course, hailing a cab is a classic way to inaugurate yourself into NYC life. However, times have changed and it's much cheaper to use.
Uber or Lift: An effortless way to get around the city (minus the traffic), and cheaper than a cab. This is my preferred method, and how I usually get around NYC while I'm there!
There you have it, you could easily spend months–years– exploring NYC and still only touch the surface, but that's what makes it such an exciting place to visit! Where's your first stop going to be in NYC?