Let's face it: travel planning can be overwhelming. It's kind of like connecting the dots, and all the little details have to line up to have a smooth trip. In some cases, the planning is best left to the professionals! That's why when it came time to plan my trip to Sri Lanka and the Maldives, I booked my vacation with
Linara Travel
, which was seriously game changing because of all the amazing services they offer.
Linara goes above and beyond to tailor each trip to your specific needs and interests. I was so impressed with their services, I had to write a post sharing my experience. Here's a look at my dream trip to Sri Lanka and Maldives with Linara Travel!
Why I Chose to Plan My Vacation With Linara Travel
The truth is that there aren't a lot of options for high-quality booking agencies as it is, and the options are especially limited in the luxury resort arena. I booked my vacation with Linara Travel because they specialize in luxury travel planning and crafting custom itineraries.
The Linara management team crafts an itinerary specifically for you fit with a web page dedicated to your trip. Working with Linara gave me peace of mind that everything was taken care of, so I could focus on the fun part: exploring Sri Lanka and Maldives!
Lindsey's knowledge and passion truly shined through and he customized the perfect trip for us.
A Personalized Itinerary
If you're planning to visit multiple places throughout your trip, an itinerary is crucial. Linara custom made our itinerary to take us to multiple cities throughout Sri Lanka. After, we traveled to Maldives and every step of the way was calculated for efficiency.
Every day was mapped out on the itinerary with important times and travel details including flight information, events and activities, and all the pertinent details about our route. Having the itinerary from Linara meant everything was already planned so we could just enjoy our trip without stressing about the details.
Highlights of Traveling With Linara Travel
Traveling to a new country often means being at the mercy of tourist traps. Sure, there are perks to visiting these world-famous sites. However, traveling with Linara exposed us to specialty stops we otherwise would have missed.
Some of the amazing and memorable highlights included:
Eating at an authentic Sri Lankan restaurant overlooking gorgeous rice fields.
Climbing Sigiriya Rock, (the 8th wonder of the world!)
Exploring the diverse and lush landscapes of Sri Lanka – from the mountains to the beaches
Visiting historical sites
Going on safari
Additionally, Linara recommended we stay at
Uga Escapes
throughout Sri Lanka, which ended up making our trip so amazing because each hotel was a destination in itself.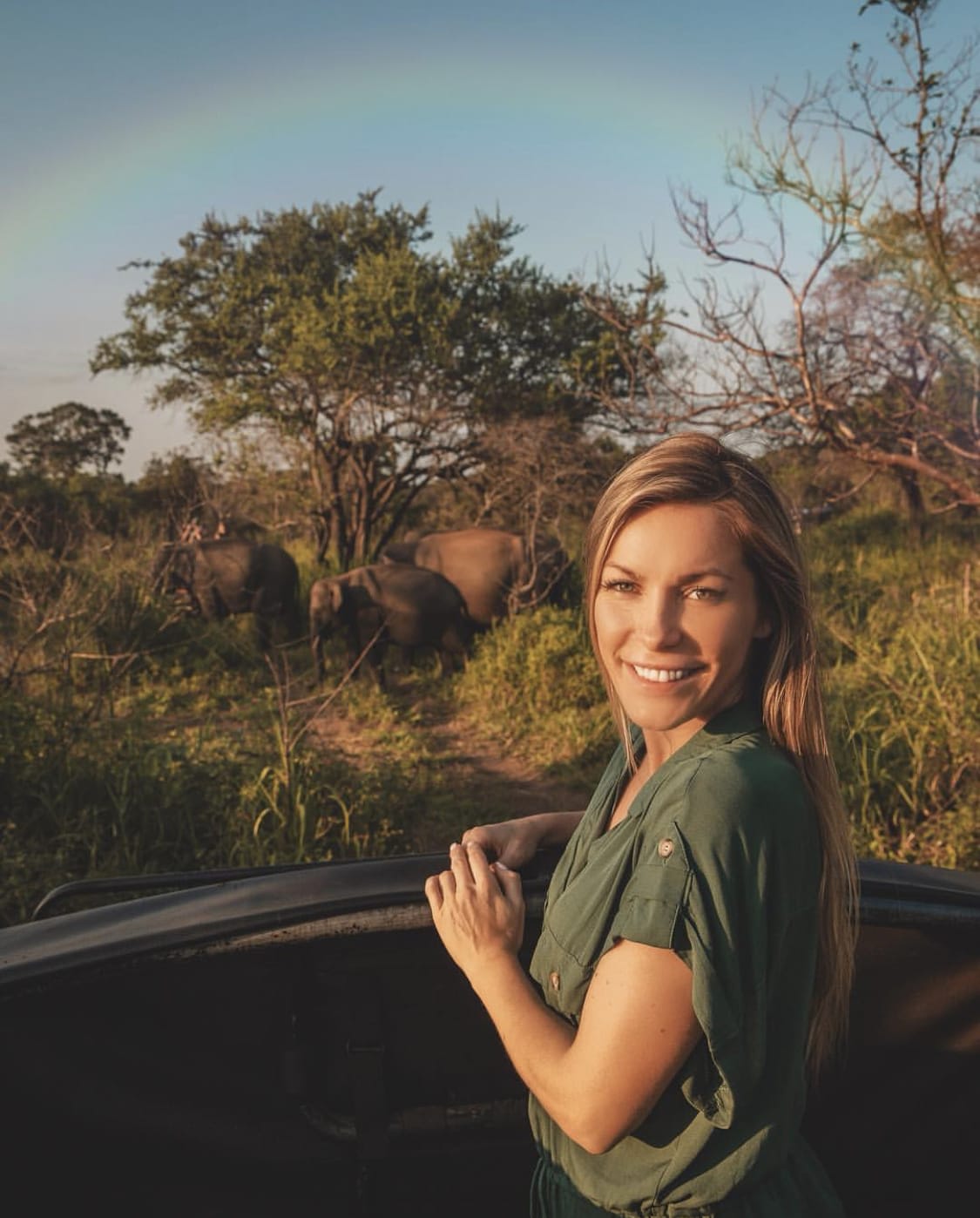 Personal Touches
Throughout our trip, it was the personal touches and little details that really elevated our experience. There are thousands of travel companies, so it's important to do your research to find the right one.
For me, what set Linara above the rest was the personal touches that really made the trip special. For example, when we arrived in Sri Lanka we were greeted with beautiful flowers. Every driver and guide we had was extremely knowledgeable, friendly and welcoming. We especially loved our guide, Ajith, who was so professional and knowledgeable!
If you want the best in travel, I highly recommend planning your vacation with Linara Travel, as they have the knowledge, passion, and professionalism to transform your trip into a one-of-a-kind vacation.
Thank you
Linara
for a vacation and experience I'll never forget!