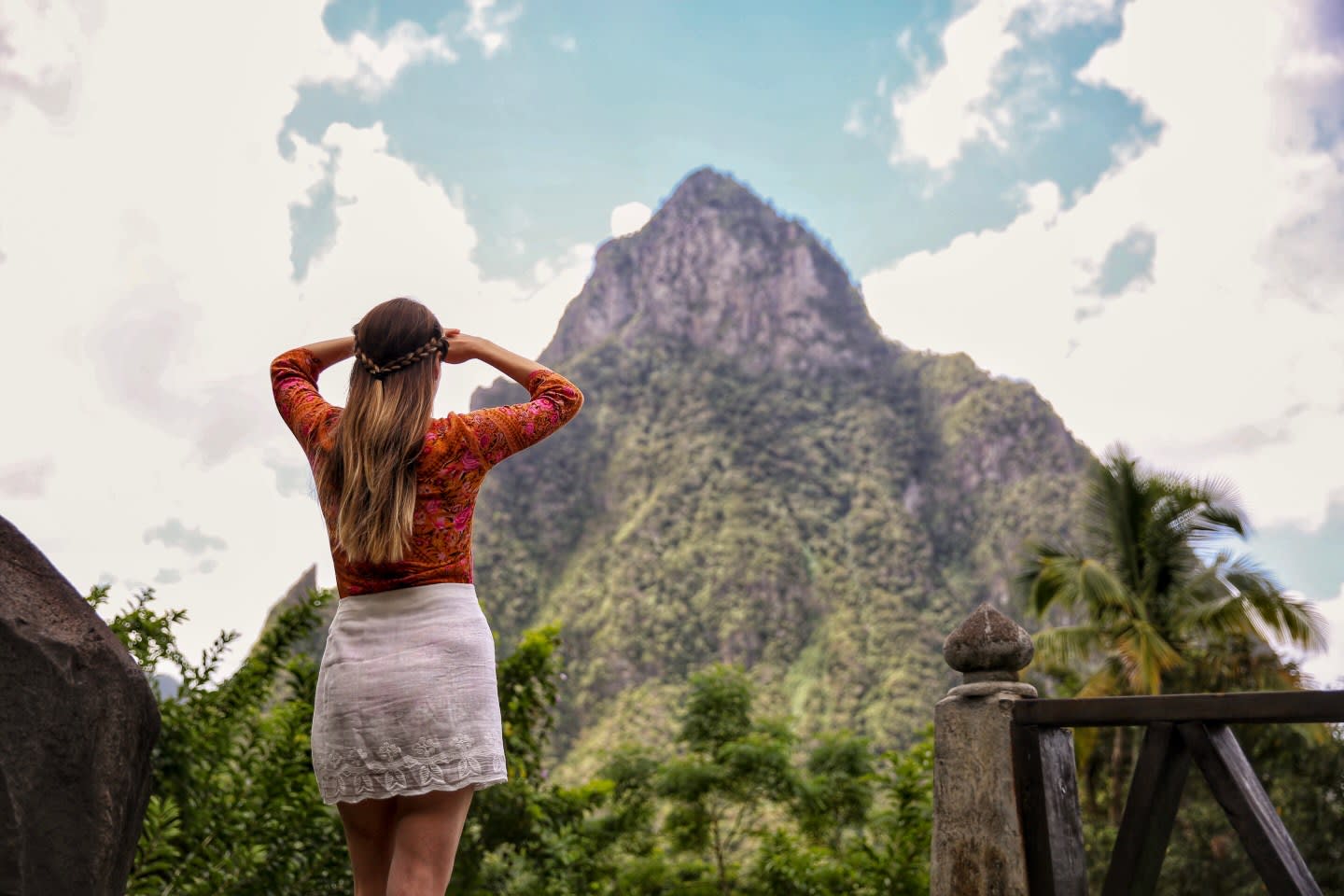 St. Lucia
in the Caribbean is pretty magical and worth a visit.
The main draw to this island I feel would be the massive "pitons." Two mountains overlooking the sea. There are many beautiful spots to view them on land and also from the sea. The tallest piton is called the Gros Piton. The Gros Piton rises to a height of 786 m (2619 ft). It is the second highest peak on Saint Lucia, after Mount Gimie.
One of the most fascinating things I've seen is the volcanos activity happening in St. Lucia. The volcano you can visit is bubbling and emitting smoke and sulfur. The bubbling sounds were so cool to hear.
Seeing many parts of St. Lucia (rainforest, an active volcano, waterfalls) reminded me of childhood movies "Never Ending Story", "Labyrinth", etc.
The first proper waterfall I've seen was in St. Lucia. It was very magical. The waterfall itself was a bit touristy but I was able to get a moment to myself to take photos and enjoy it.
I heard of other waterfalls in St. Lucia so I definitely would love to go back and explore them all.