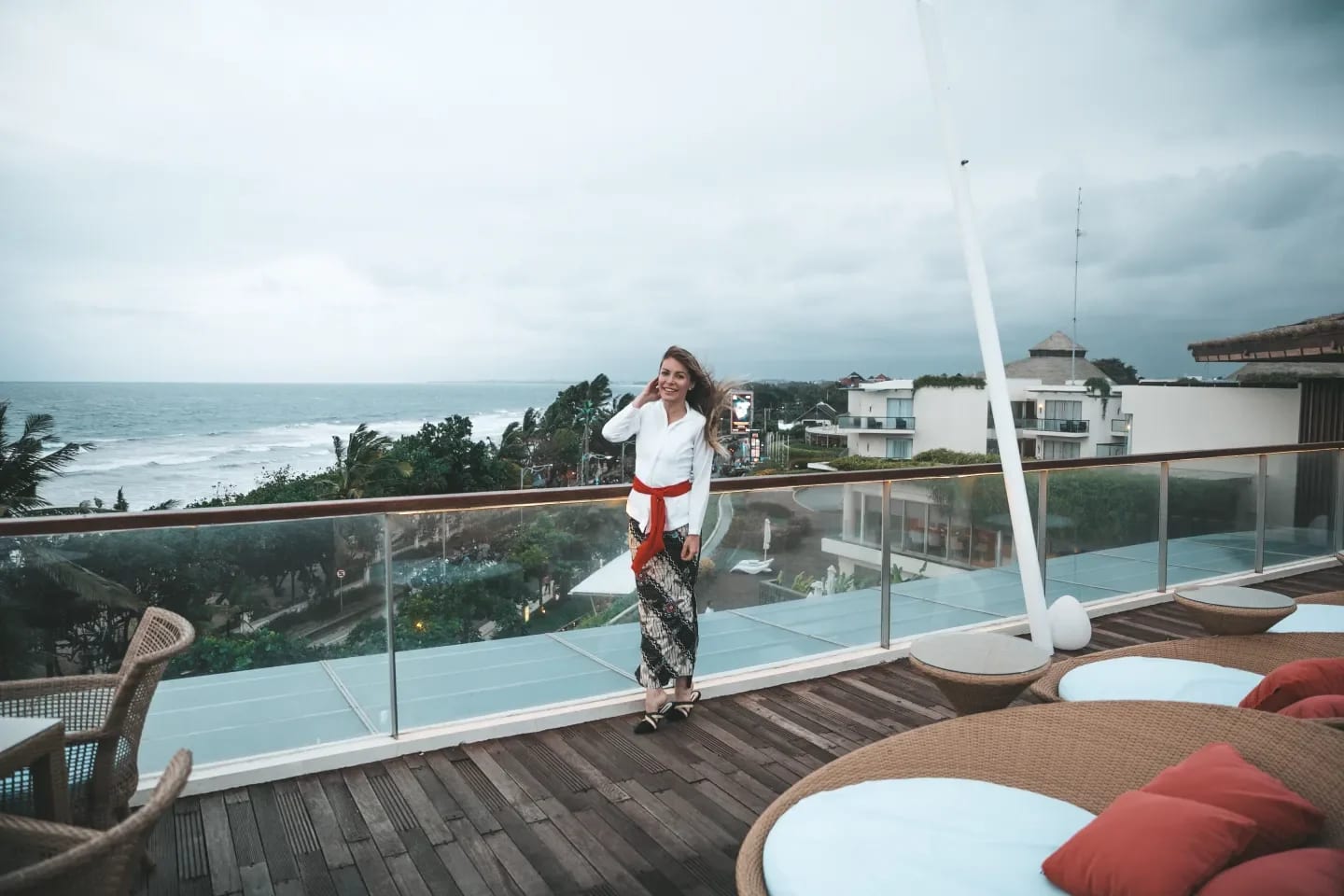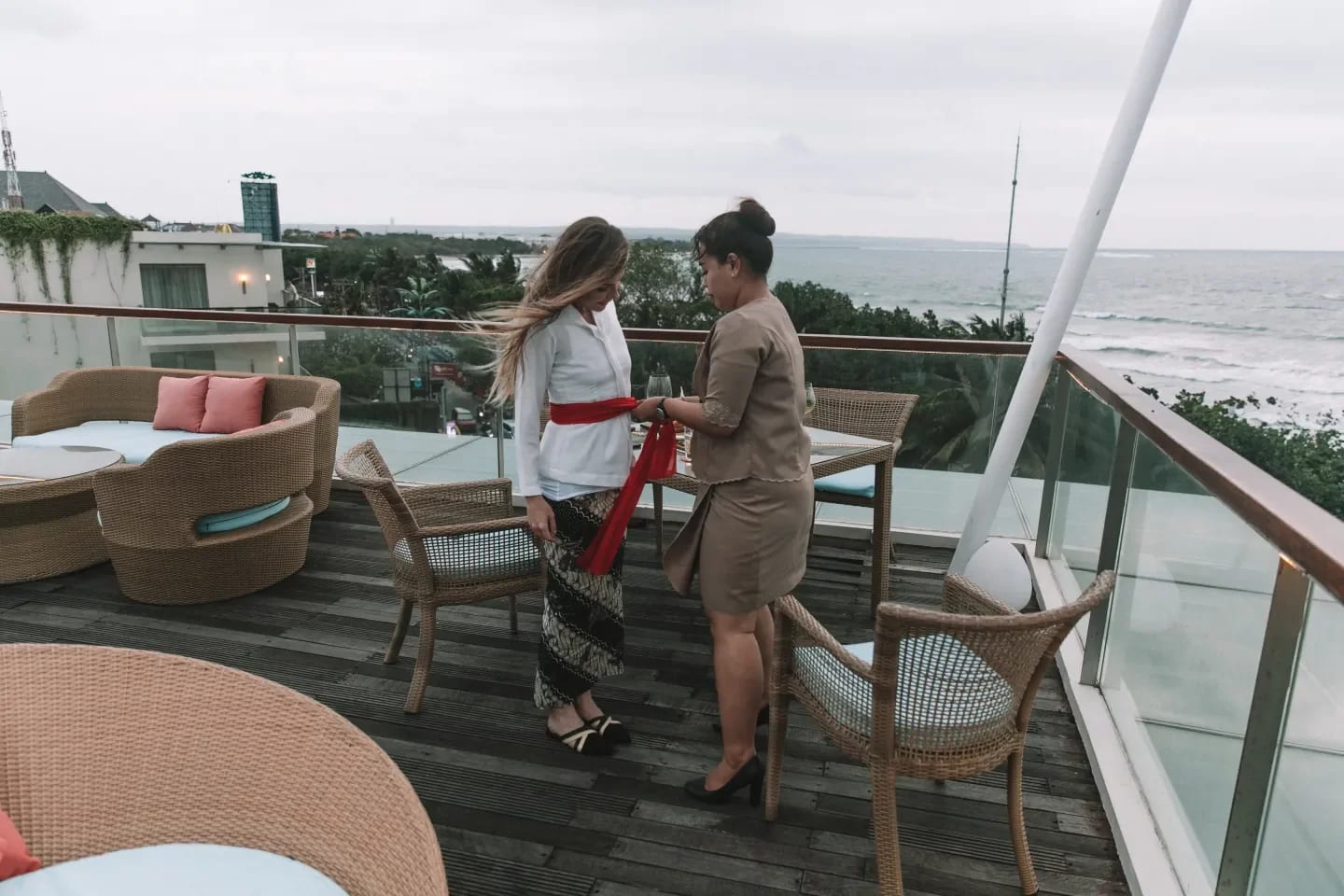 I was greeted by Bee who is absolutely incredible. She helped me properly wear traditional Balinese clothing gifted to me by Sheraton.
The above photos were taken on the deck of one of the lounge areas at Sheraton Kuta. We had welcoming drinks here and I was so delighted with all of the "mocktails" available on the drink list as I do not drink alcohol. The "Hidden Dragon" was really good.
The staff at the Sheraton really gets to know you and tailors your experience to your needs and beyond.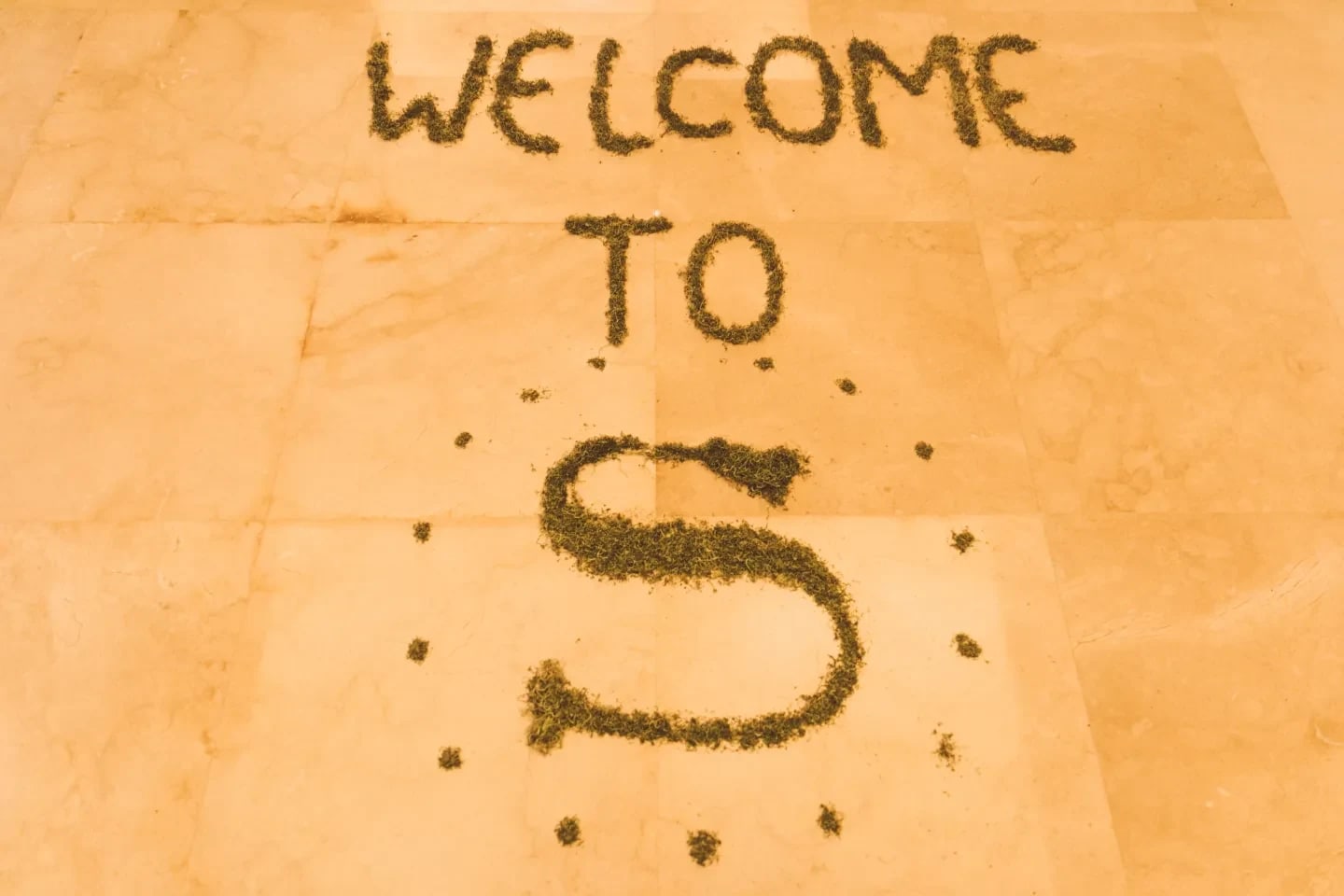 I was fortunate enough to stay in the presidential suite which had two stories and its own dining room. The hotel is minutes from the beach with views of the beach and also the city below. It's nice to be in the middle of it all yet tucked away at such a magnificent resort.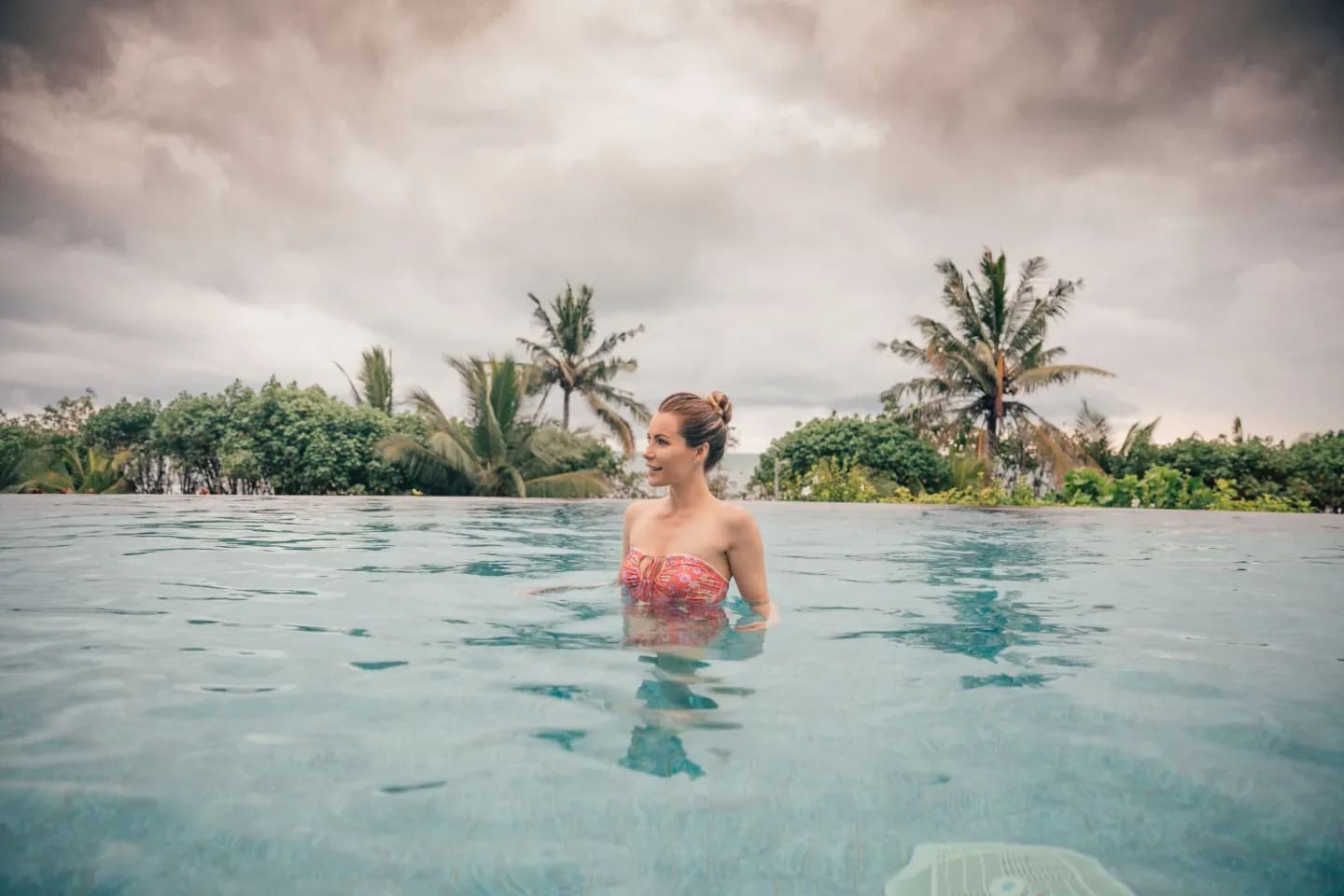 The resort has a huge infinity pool that is absolutely perfect and a spa that I loved. I got the "Shine Massage." The description of the "Shine Massage" reads "A body massage with a unique twist. Warm spice citrus is transformed into a warm fragrance massage therapy with nourishing and hydrating effects, based on cinnamon, bergamot, and ginger."
There was a jacuzzi tub in the treatment room. This was so nice because after the massage you can just slip into the tub and be even more relaxed.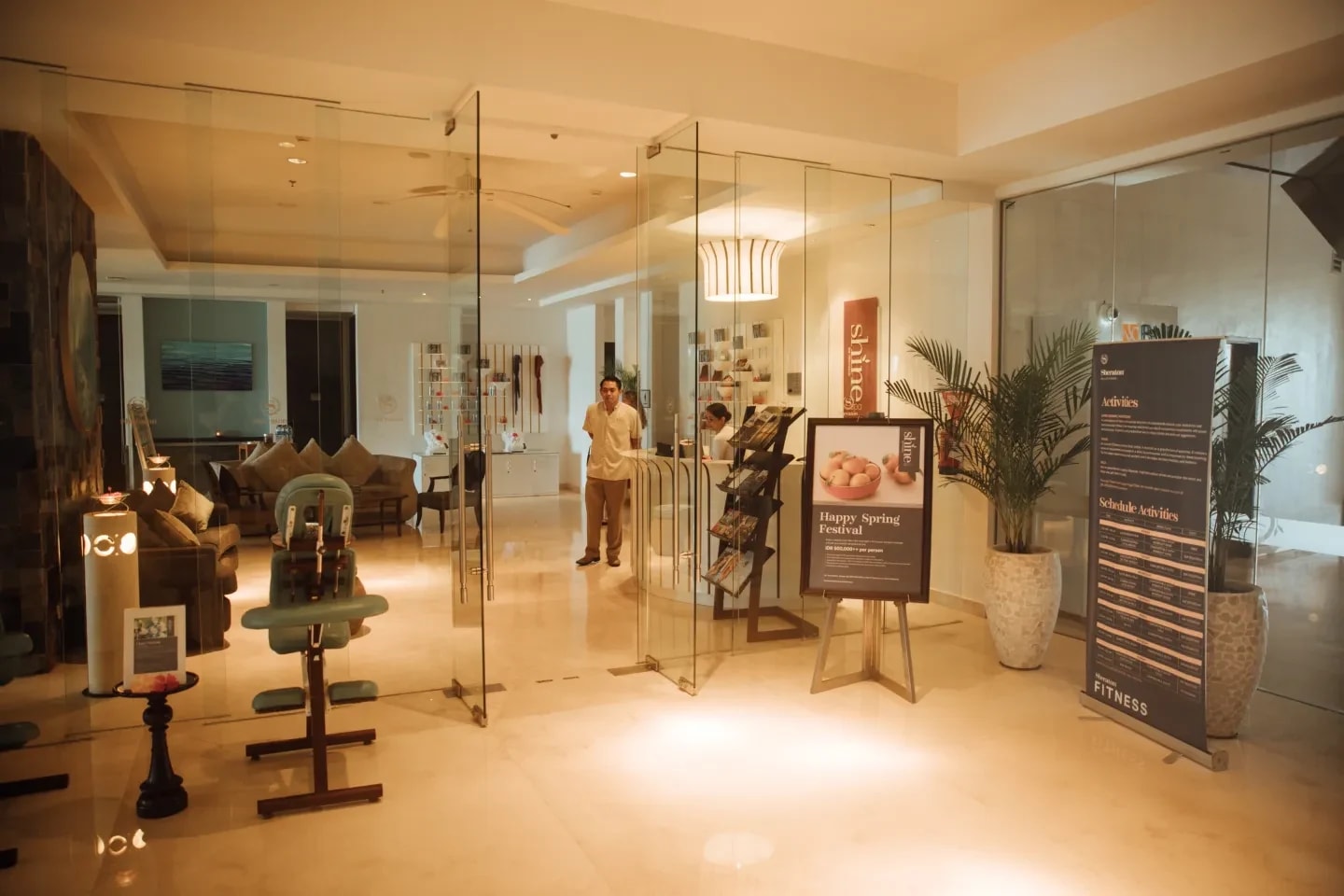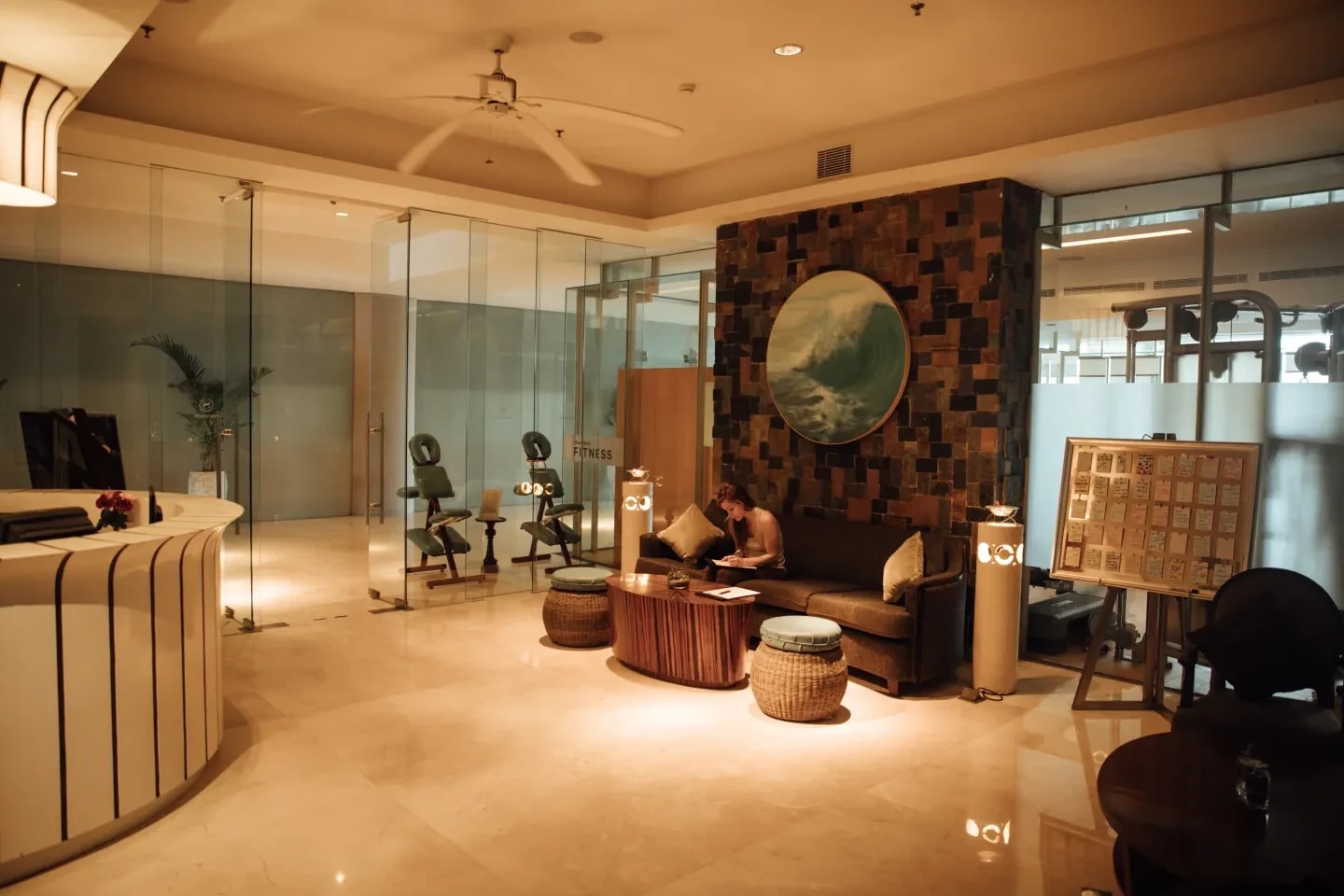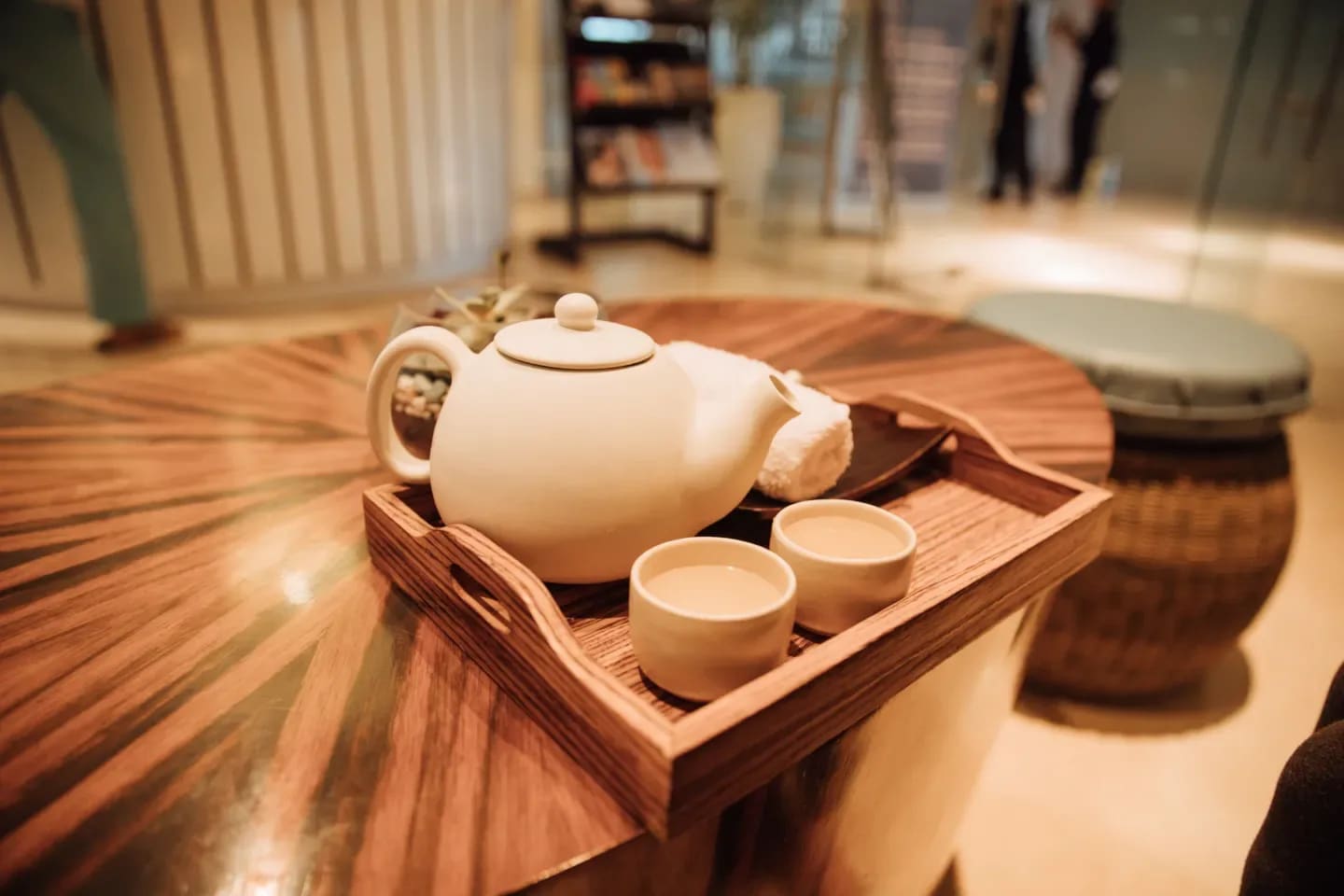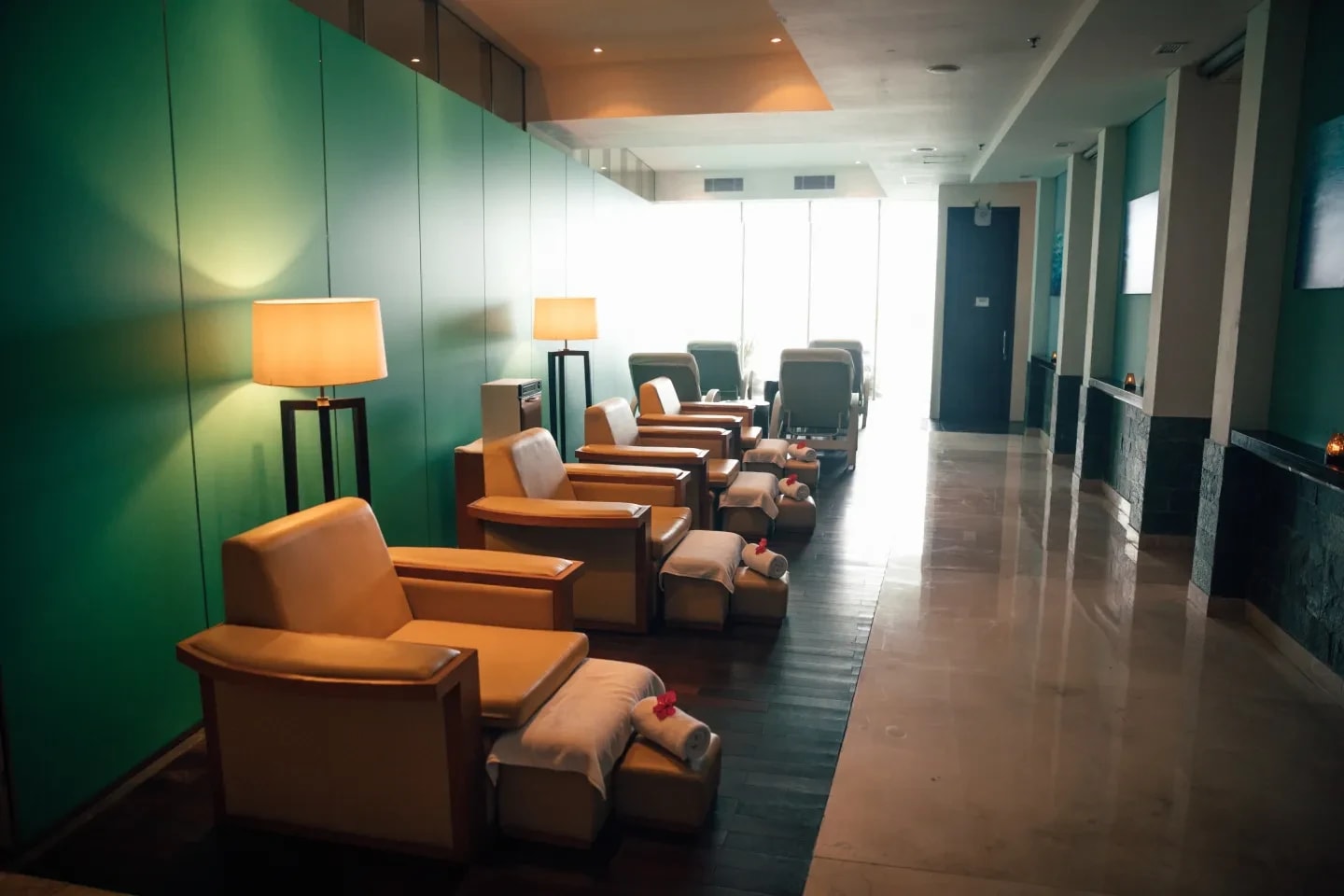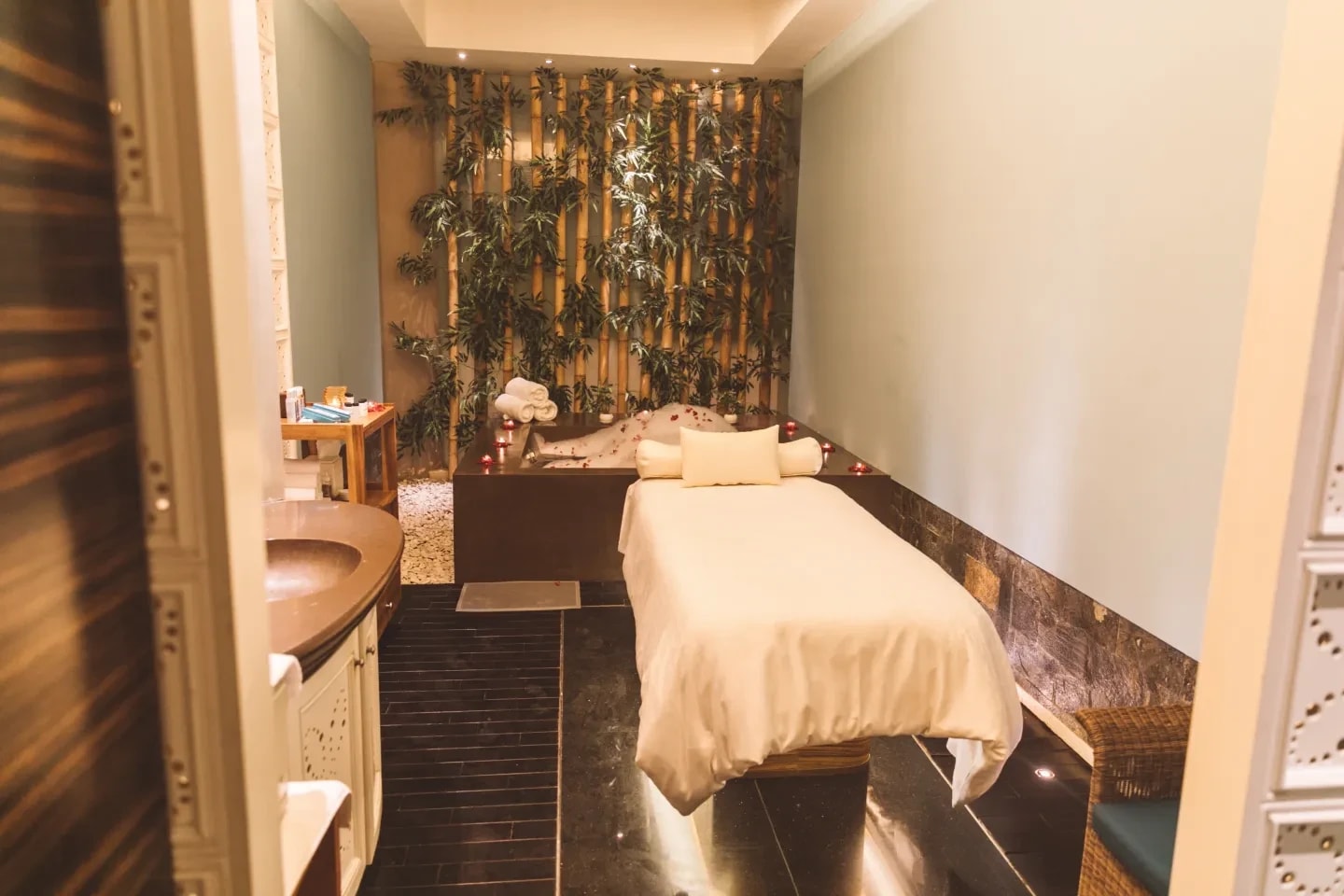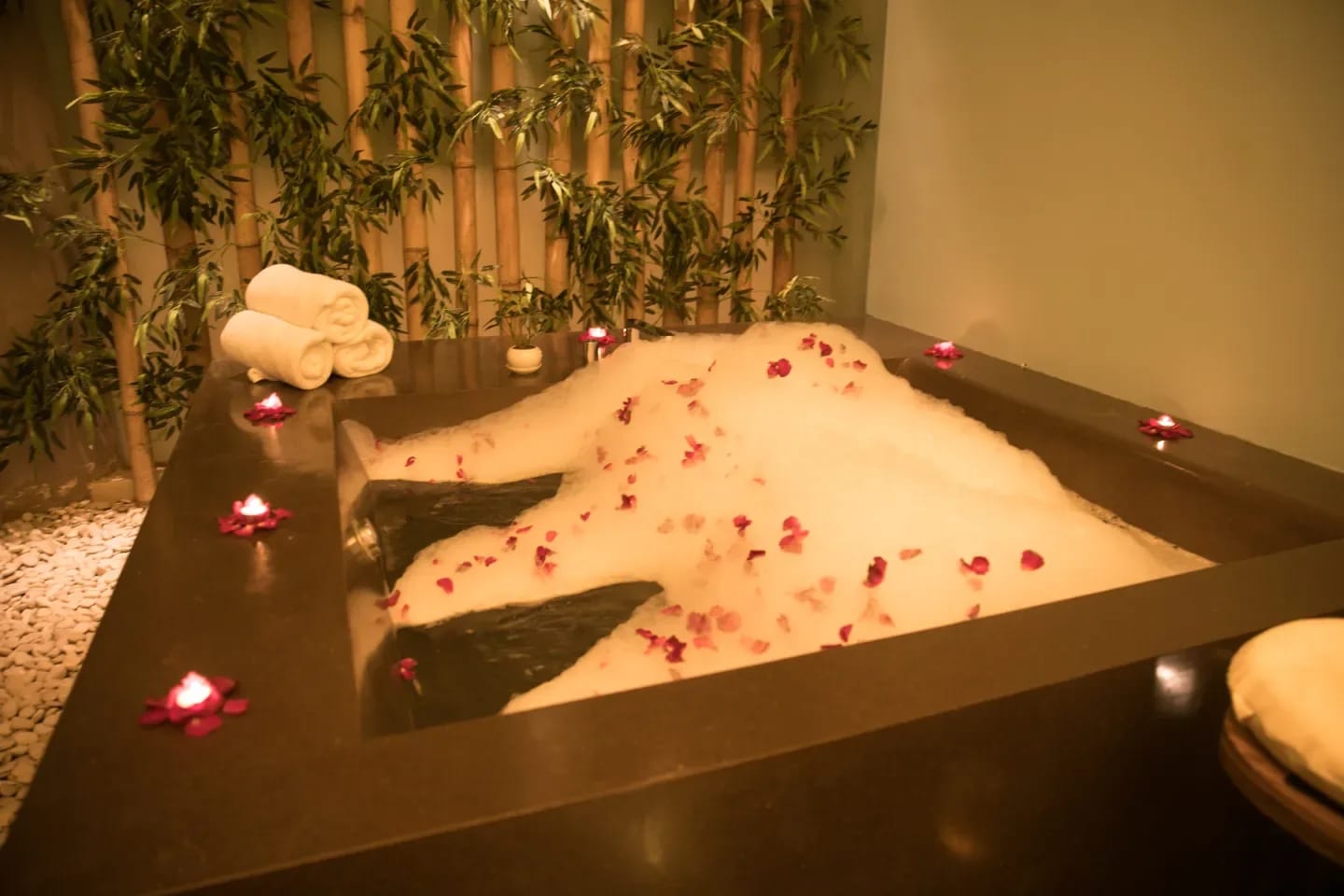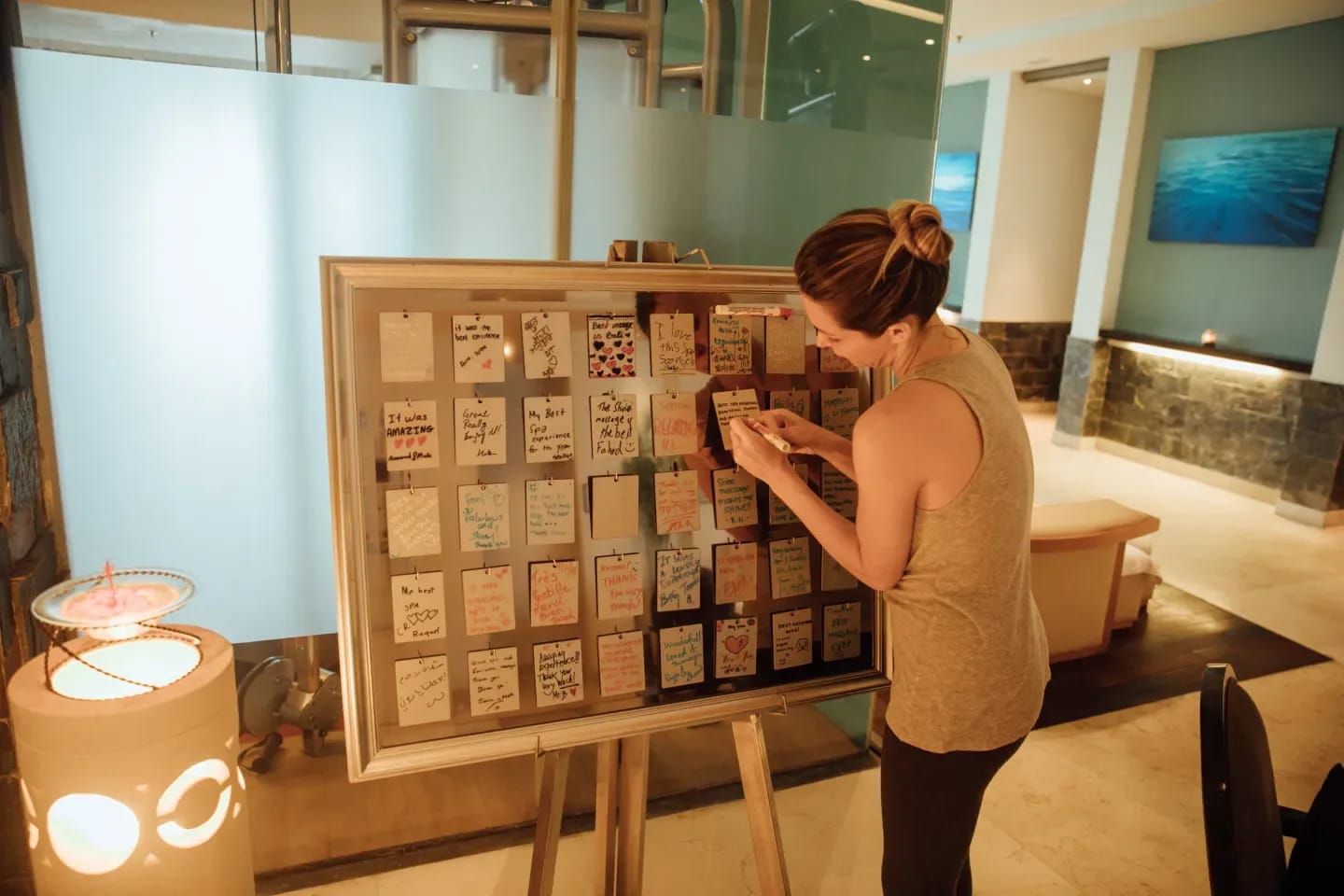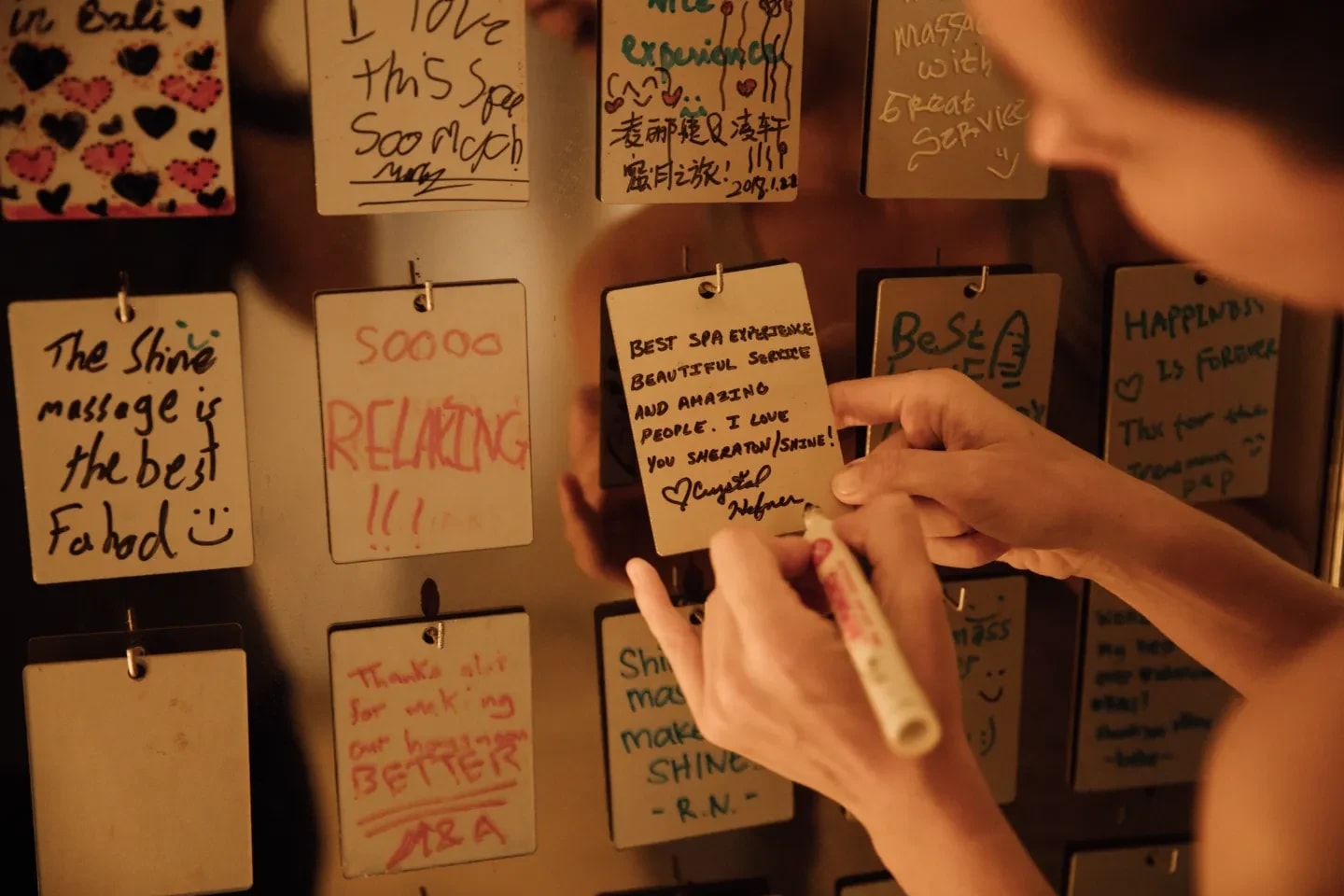 One really special memory from the Sheraton at Kuta Beach was being blessed by a local priest. He came and brought holy water and blessed me with it and everyone else as well.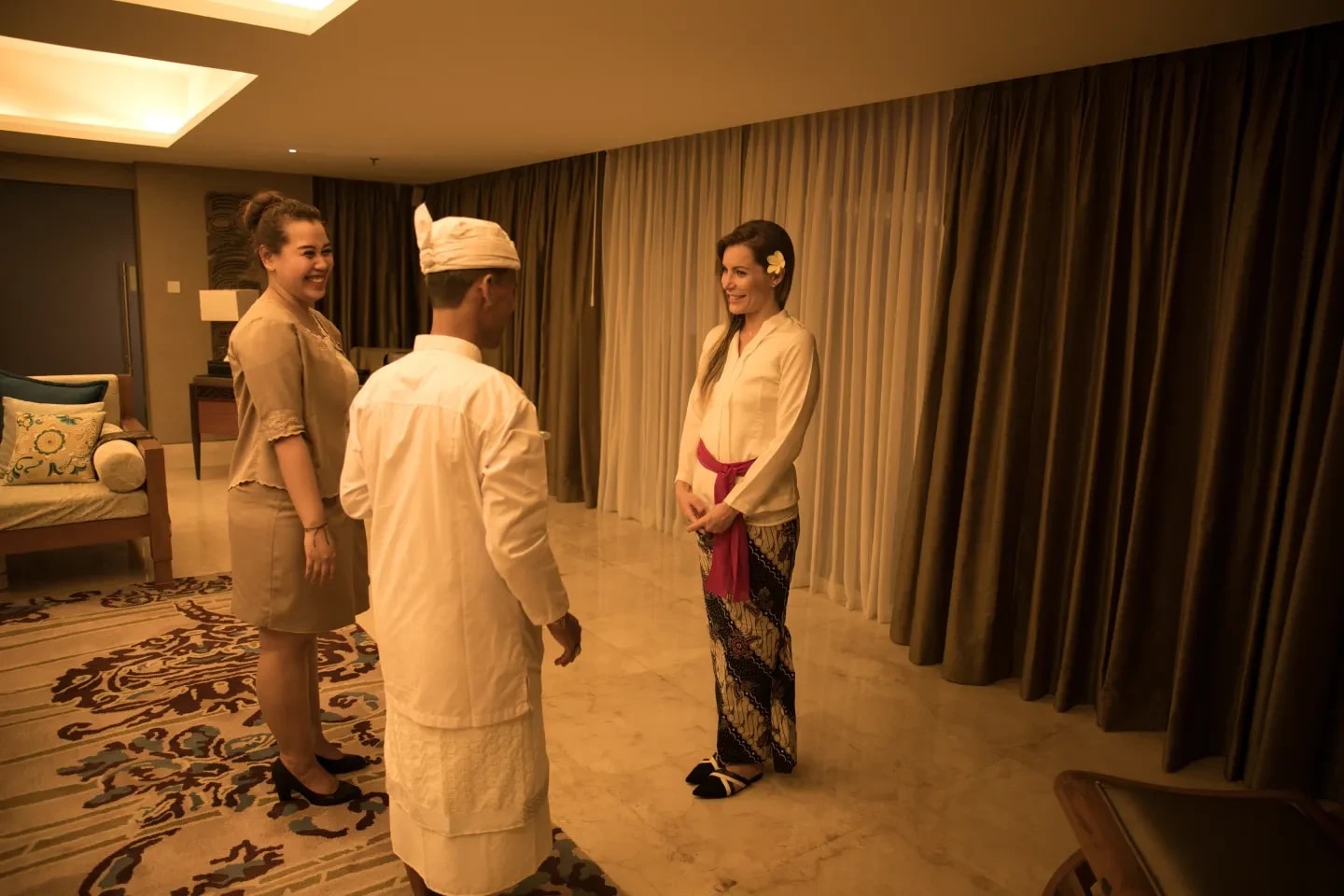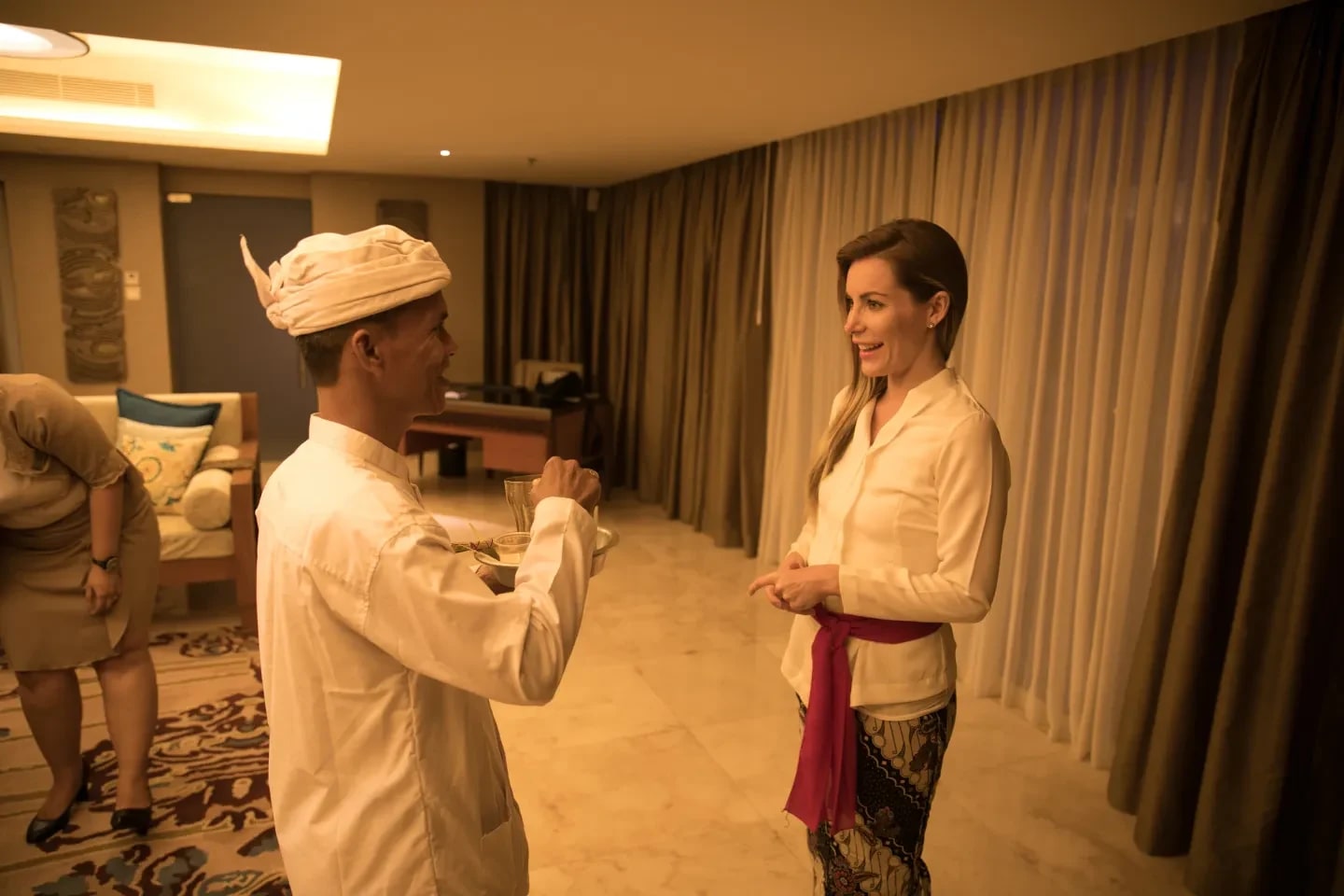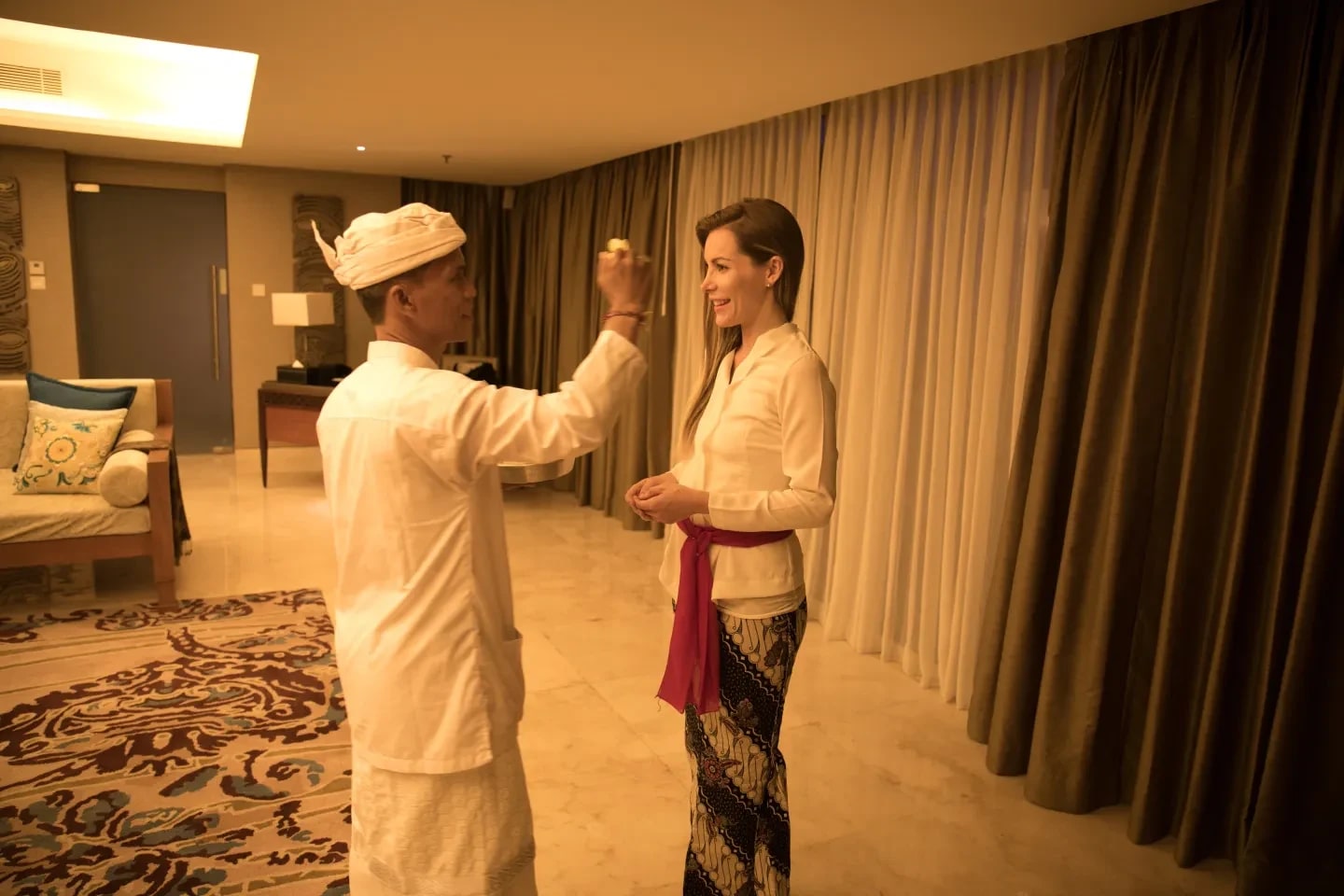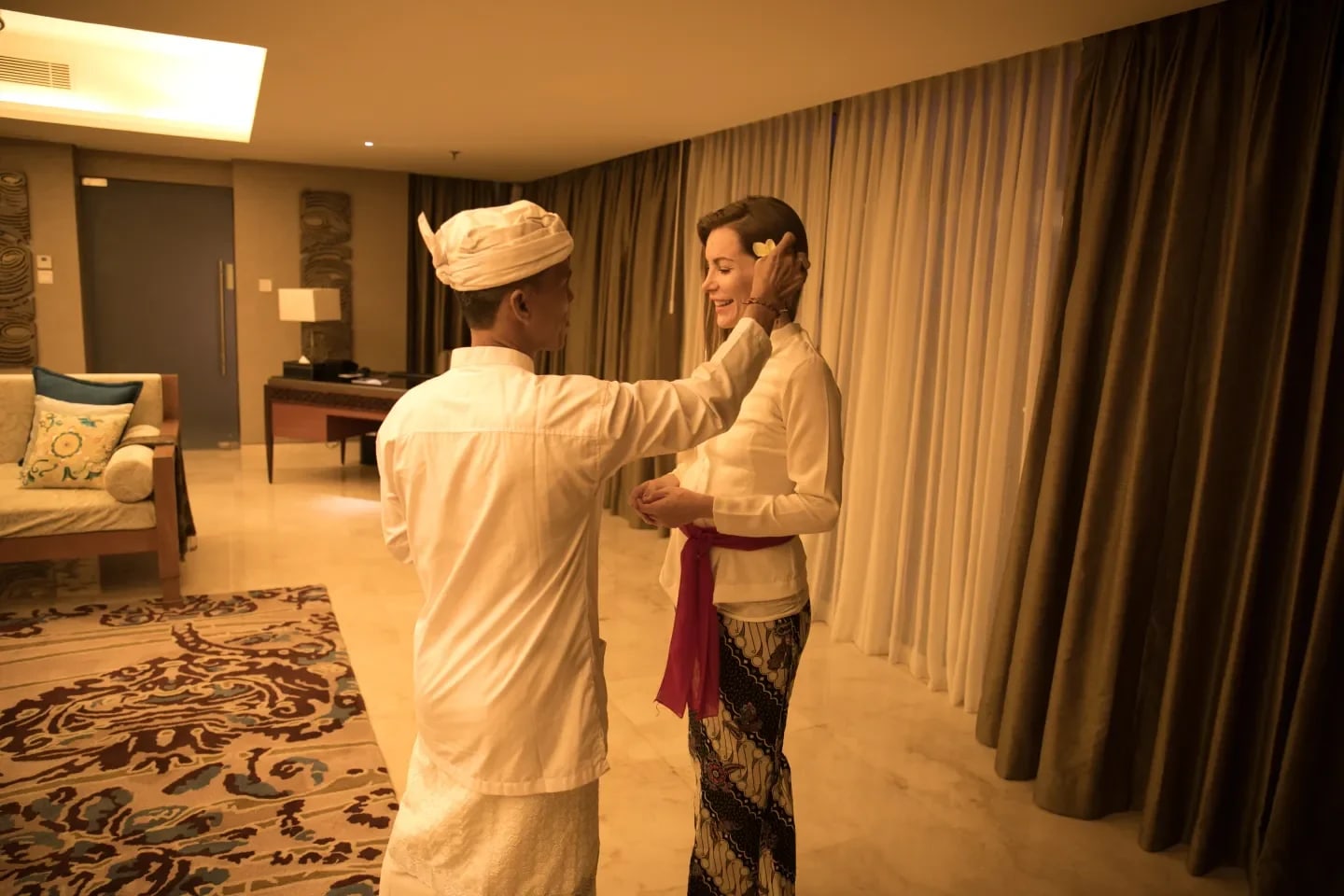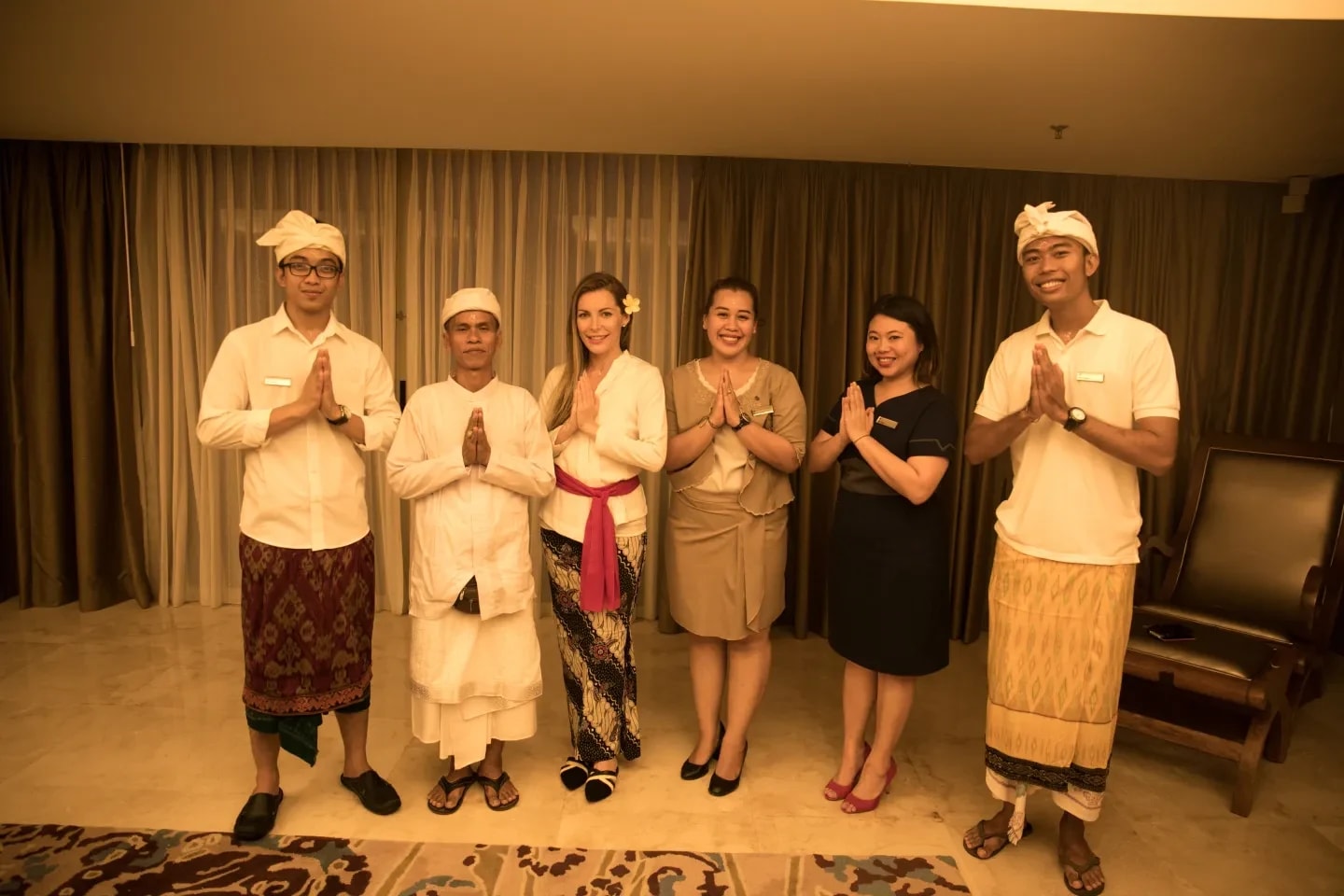 A big thank you to Bee and Margy for being the best hosts. I mentioned to them how much I loved Disney and the next day so many amazing custom Disney things arrived in my room, talk about hospitality and catering to individual likes!
One of the days, a Mickey Mouse cake was sent along with a Disney book and so many other goodies. The next day, a tree was placed in my room adorned with Disney paper ornaments hanging all over it. I was in shock and awe, so happy. All of it just made me feel even more at home.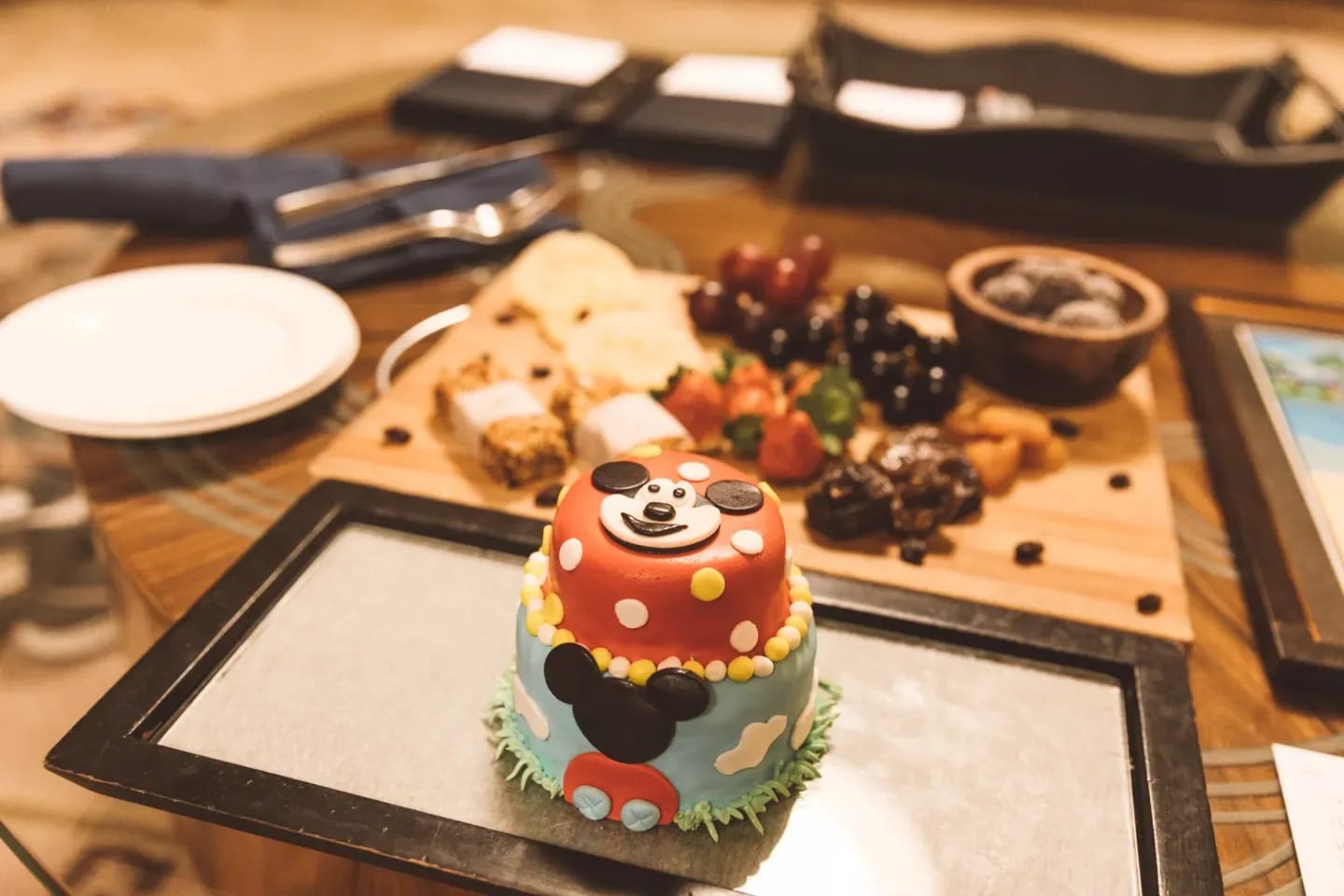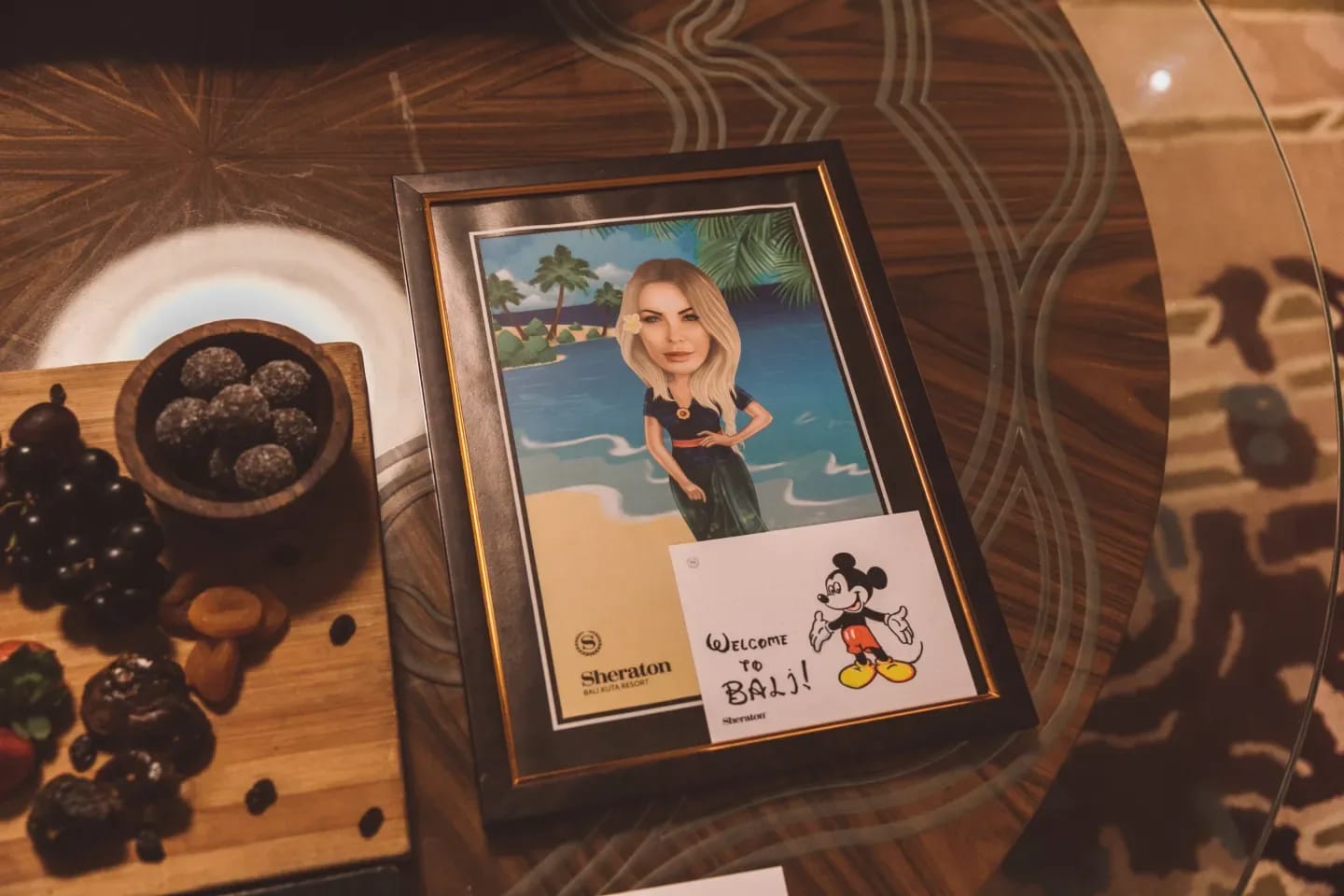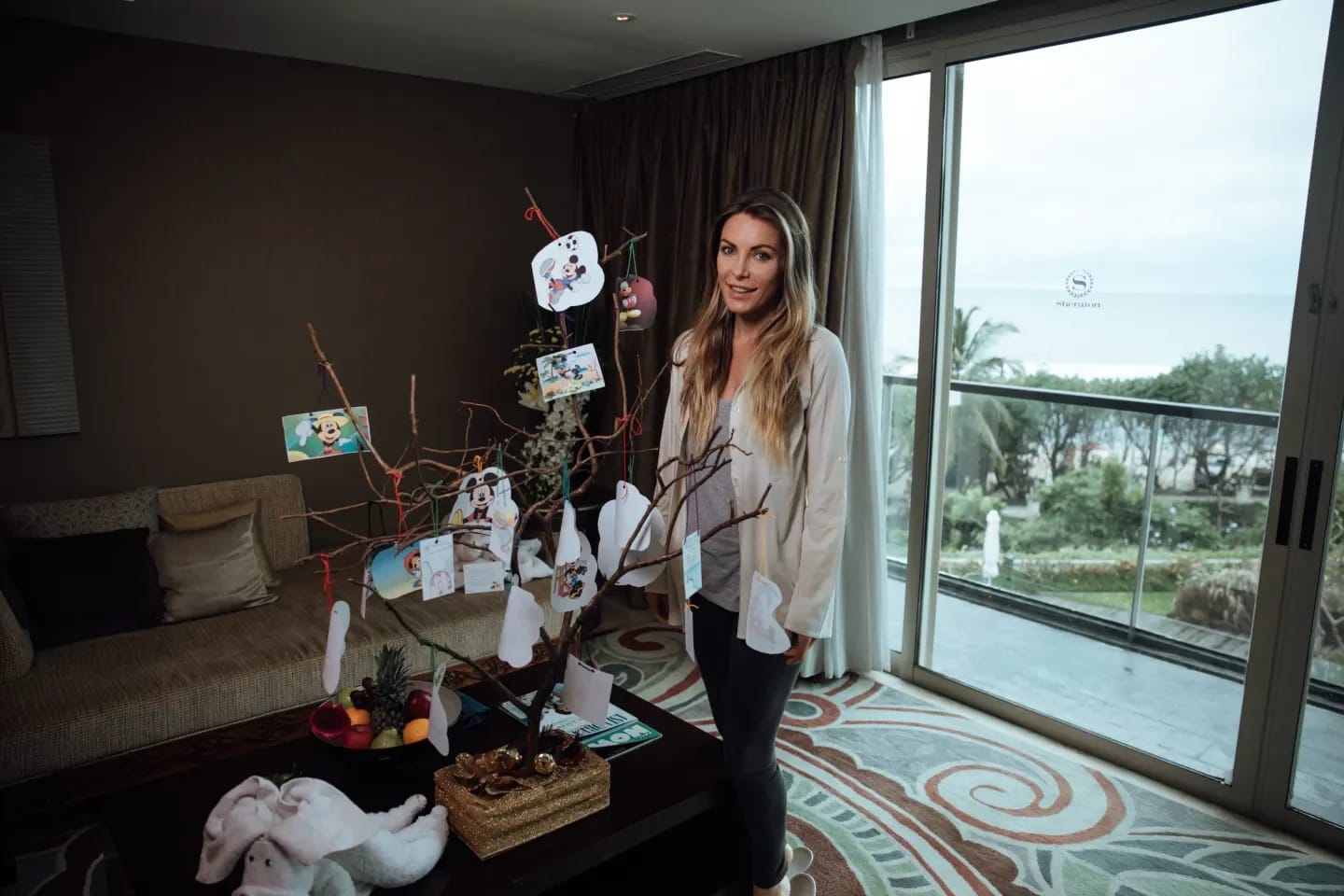 Dinners were served in the suite's dining room. One night we had a sample of the entire menu from the hotel's restaurant,
Bene
. So much amazing food, all Italian dishes.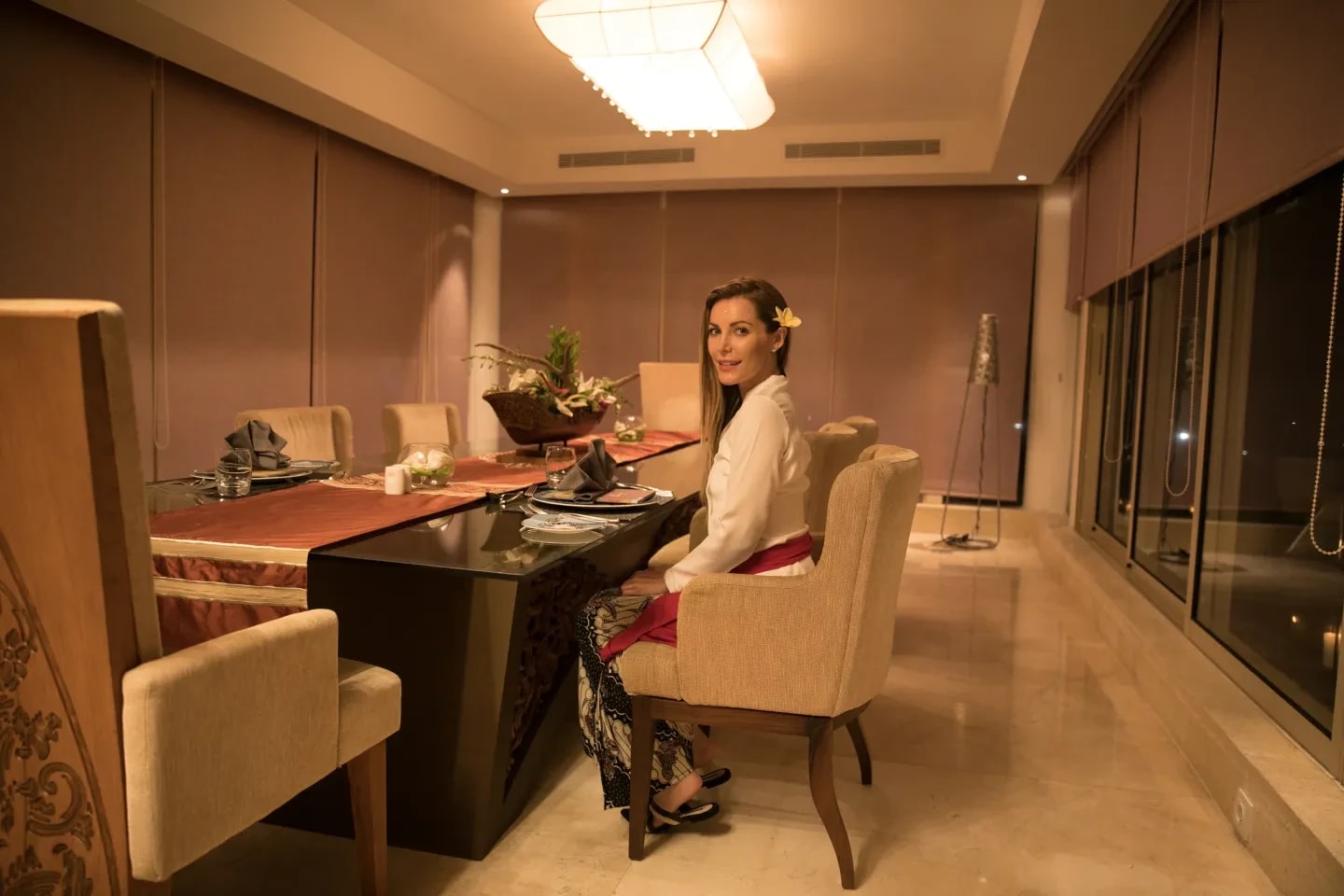 For breakfast, we had buffets with omelet stations and just so much food to choose from. All meals were fit for a king.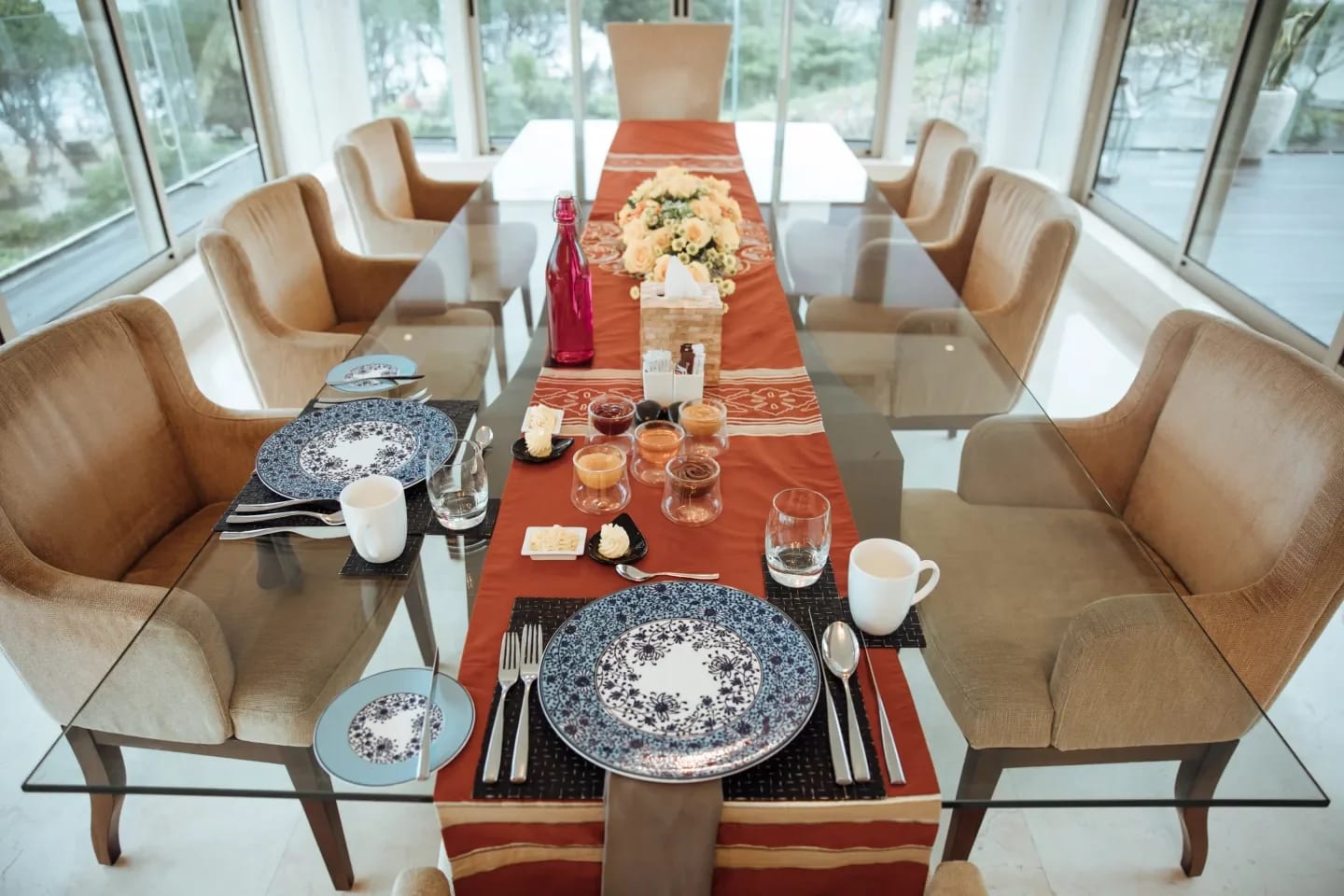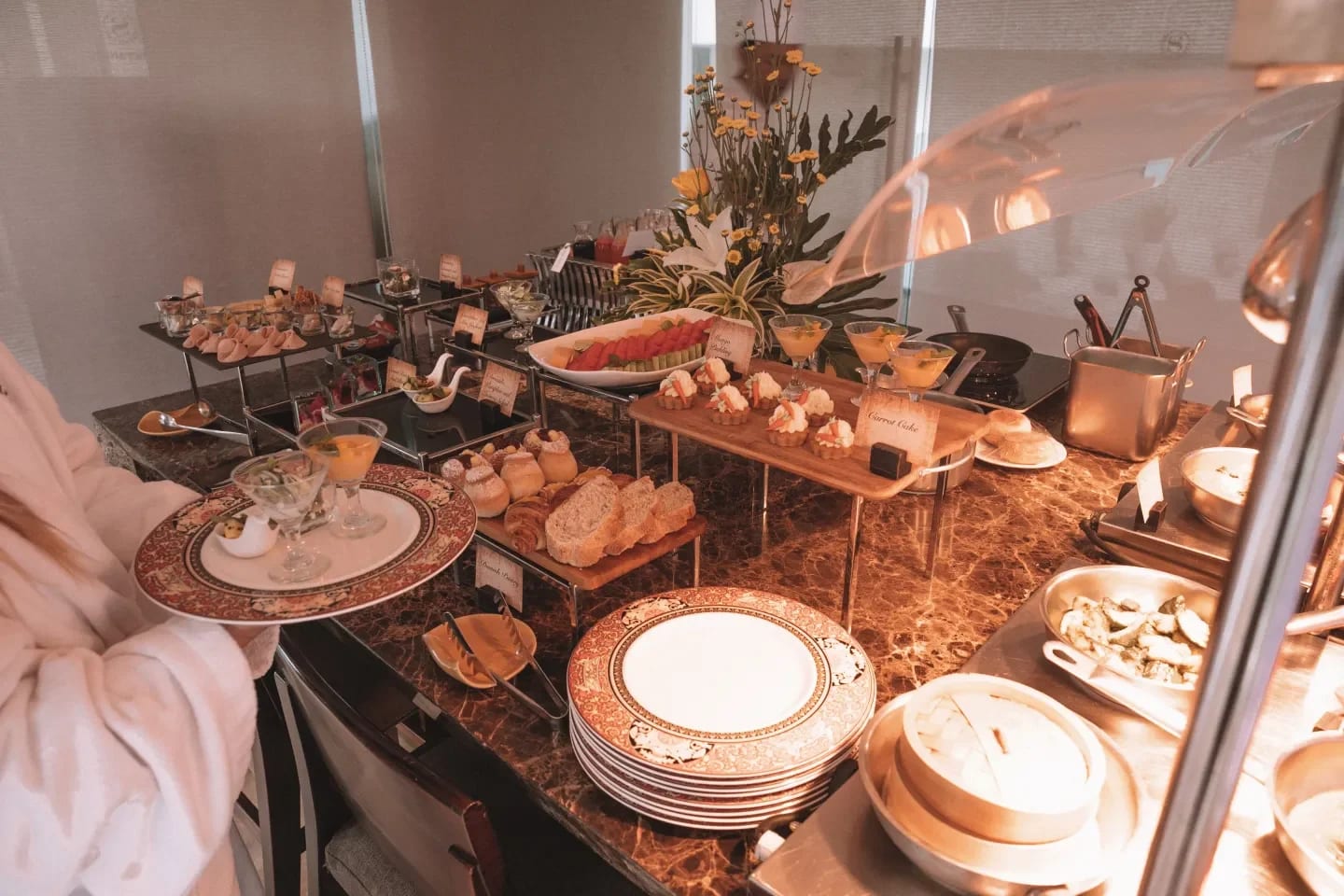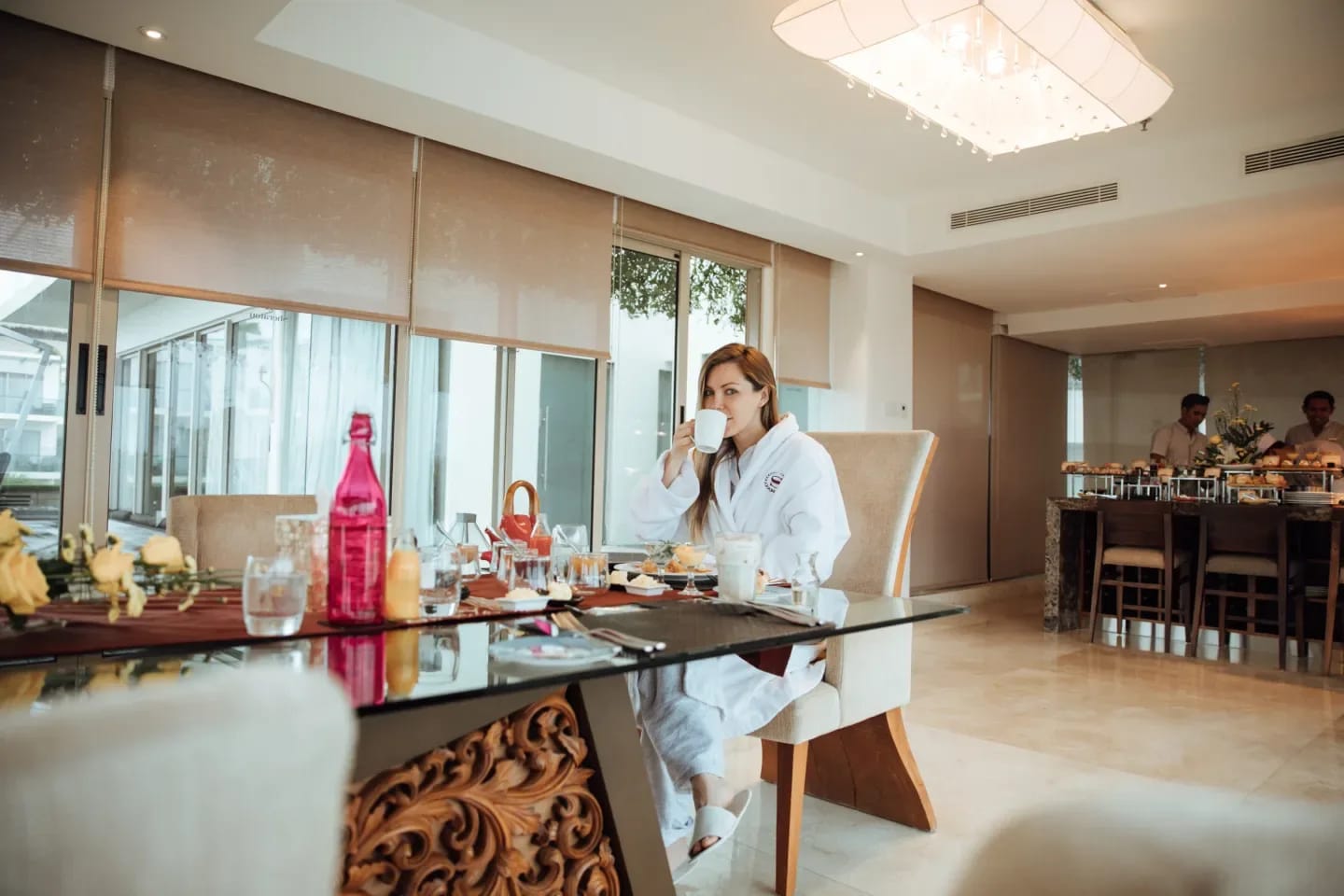 On top of all the food served, there was so much fruit, cheese plates, and desserts placed in the room each day. This was my chance to try some new and exotic fruits I haven't had before. I love the snake fruit, rambutan, and mangosteen.
The suite was fully stocked with water, the most generous amounts I've ever experienced at a hotel. So many bottles in every room. It is advised to brush teeth with bottled water as some of the Bali tap water is unfiltered, but there was plenty of water to do this with and to drink! Another amazing touch in the hotel was all the amazing animals made from towels. They made me smile every time I saw them.
My stay at Sheraton Kuta Beach was short but sweet and I've collected memories that will last a lifetime. The hosts were so gracious and all of the staff provided top-level service. The Butler for the suite was also willing to assist with our photography, holding the lighting, etc.
The Sheraton was the nicest place in one of the most peaceful places in the world surrounded by amazing people. I love you Bali and thank you, Sheraton.