Before my Kenya adventure, I had only ever been on safari in Botswana with 
Barclay Stenner.
 I knew that a Botswana Safari was going to be hard to top.
Luckily, Africa is so vast and unique; It has such rich nature and life, that no two safaris are the same. I had heard of the Masai Mara and it sounded so pretty and magical that I had to go see what it was all about.
I arrived in Nairobi, Kenya and stayed at 
Acacia Tree Lodge
 the night before the safari. On the day of arrival, we stopped to see the giraffes of 
Giraffe Manor.
  The Manor was closed for the season but the resident giraffes were ready for visitors at the Giraffe Center next door. The animals are well cared for and safe from predators at the center.
I was saddened to learn that there may only be around 200,000 giraffes left on the planet. Giraffe conservation foundations and other animal protection organizations are doing their absolute best to try and save these gentle giants.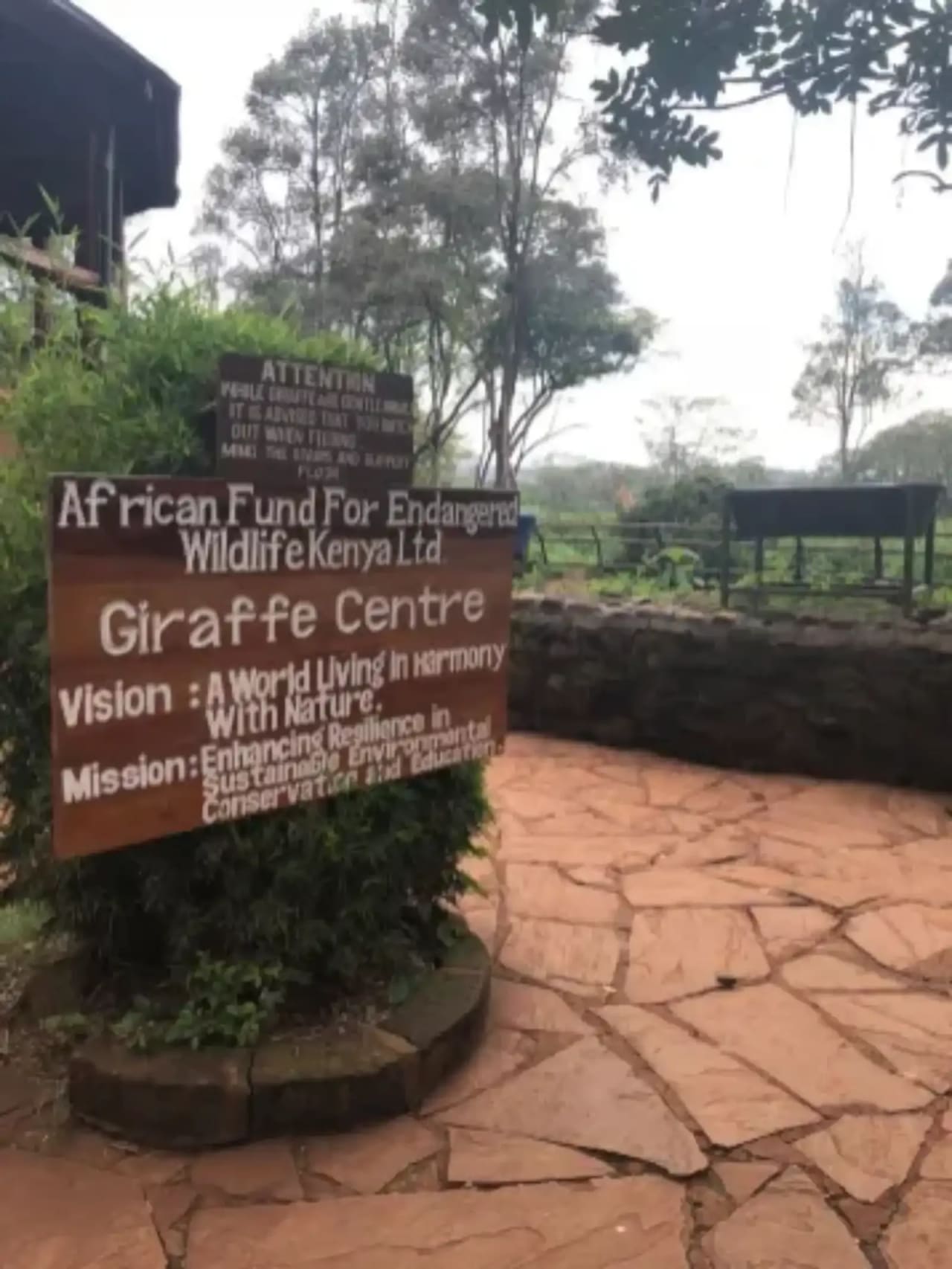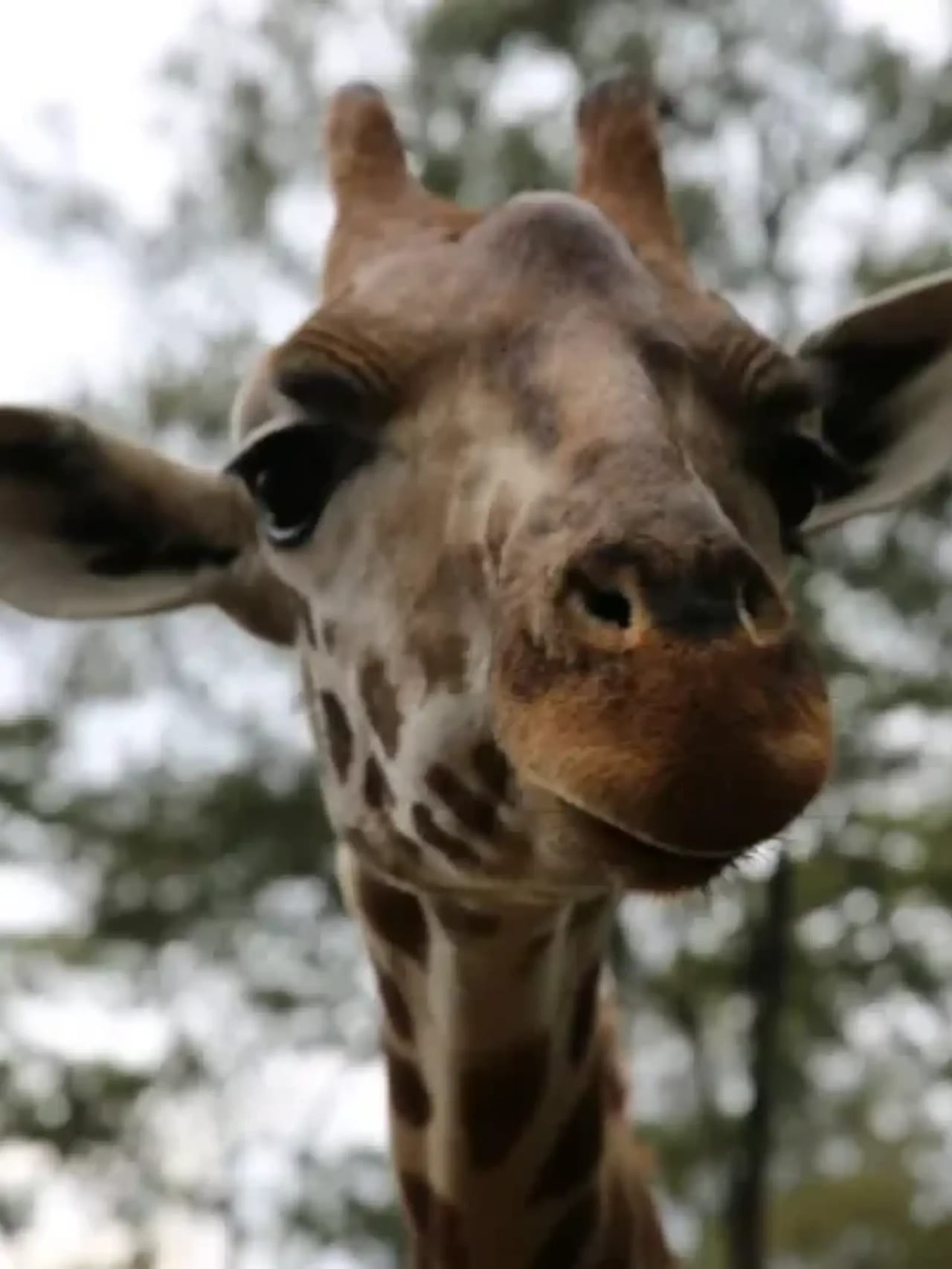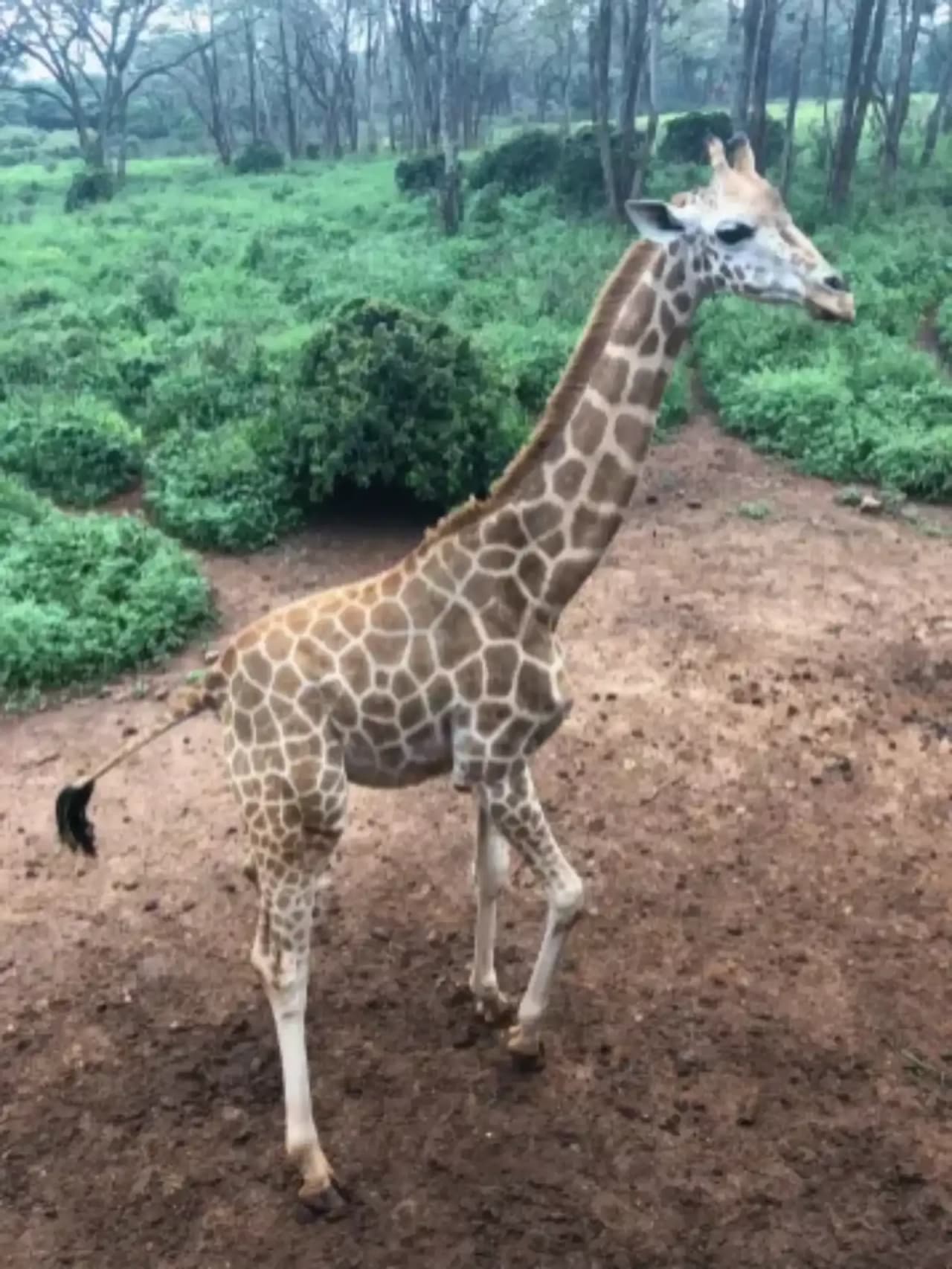 The morning after staying in Nairobi, we were picked up by a 
Tangulia Mara
 Land Cruiser to drive us to the Masai Mara. The drive was about six hours in total and very scenic. There was a wonderful hillside overlook with little gift shops and various kiosks.
The little villages seen along our drive to the Mara were amazing. We saw many children playing, herding cows, and collecting water from streams. We saw adults working and tending to farmland. The small towns along the way hosted shopping centers, cellphone stores, restaurants, convenience stores, etc.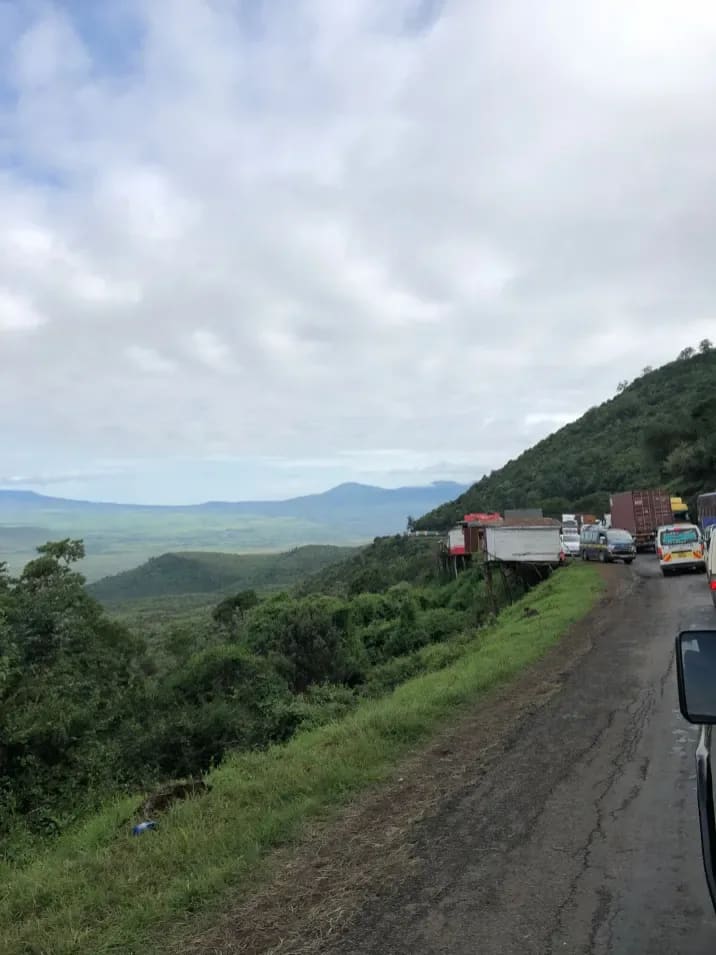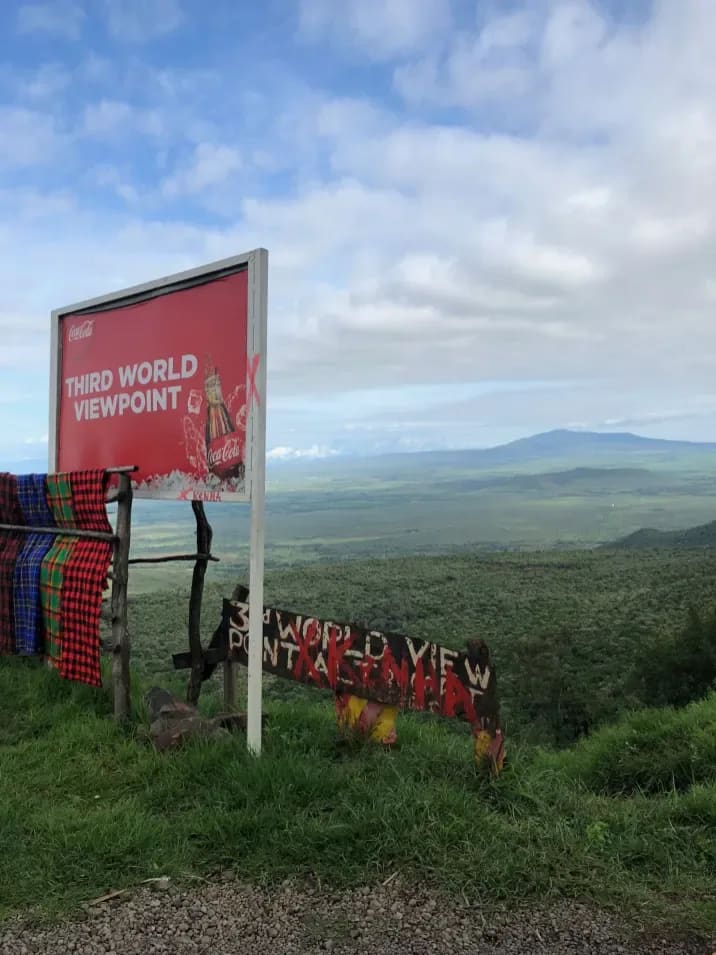 As we got closer to the Masai Mara, the roads became more rugged. There were long stretches of untouched land. It was nice to see nature in all of its glory with no other cars, buildings or telephone poles around. I belong that certain parts of Africa are the closest us humans can get to unspoiled land.
As we had to slow for zebra, impala, warthogs, different species of birds and other animals to cross – I knew we were getting close.
After a long but beautiful drive, we arrived at 
Tangulia Mara Camp
. It was incredible. The tents at Tangulia Mara were something out of a dream. They were modern and luxurious, surrounding a lake that was teeming with hippos and other wildlife. The "mess tent" was the area where we would all hang out and have dinner. The staff was so friendly. I was really looking forward to exploring the 
Masai Mara
.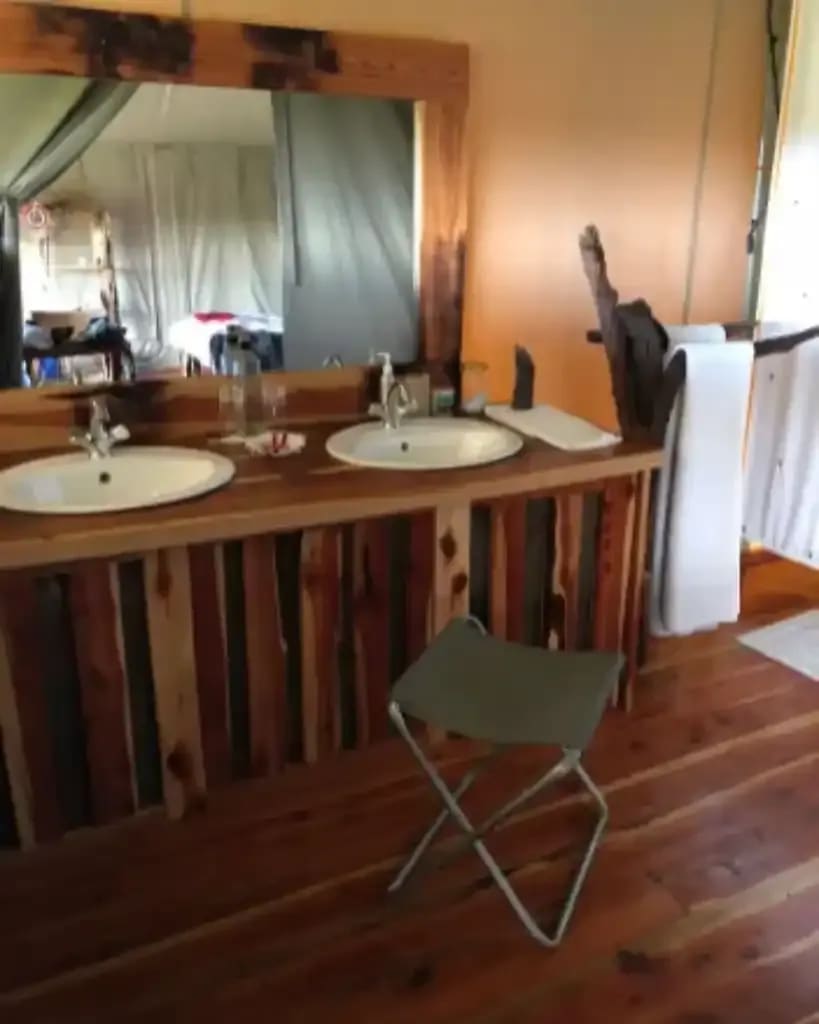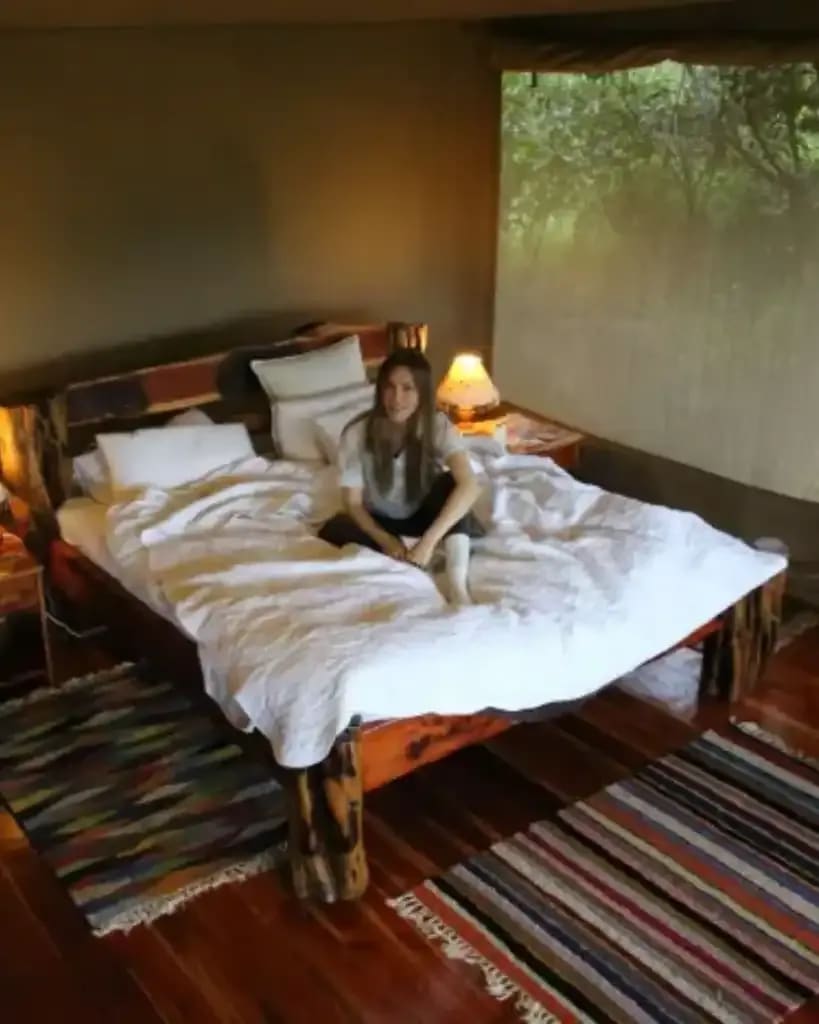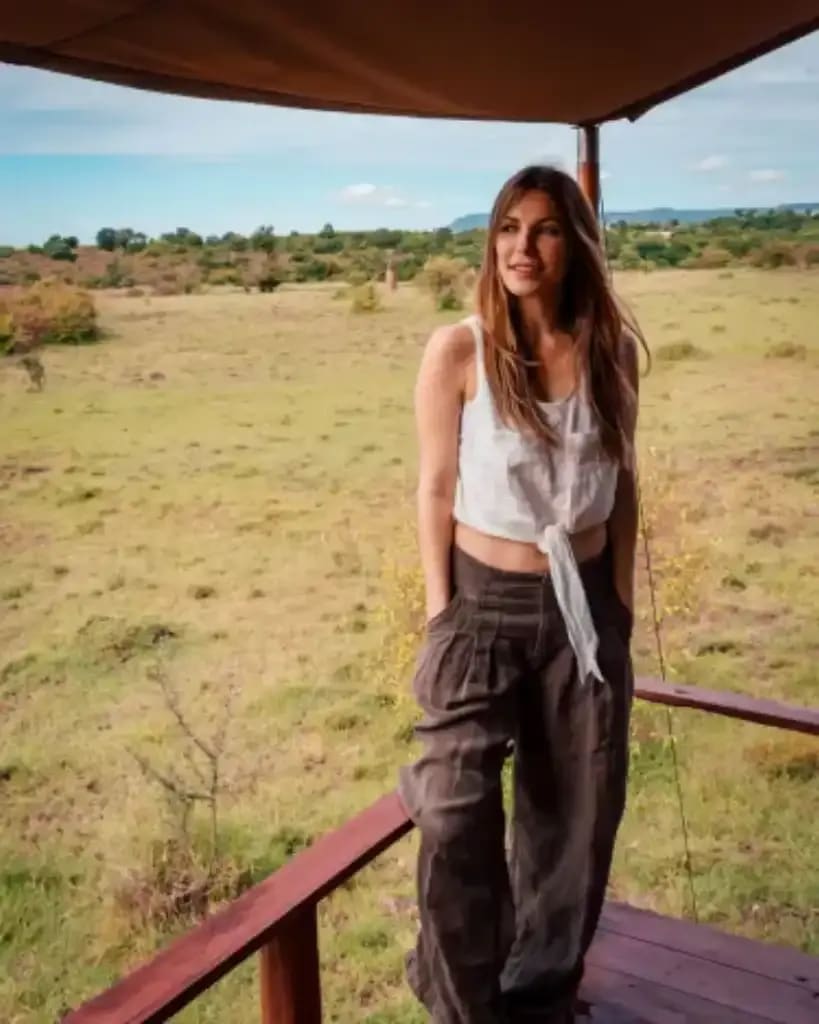 The first evening game drive was amazing. The Mara is filled with life. When we first drove up to the reserve, we saw jackal, Thompson gazelle, zebra, meerkats, and baboons all running around. There were animals at every turn, like a scene out of a Disney movie. But unfortunately, it wasn't always so G rated. It is difficult to watch animals hunt other animals, but as our guide Jackson reminded us, it is all part of nature and the circle of life.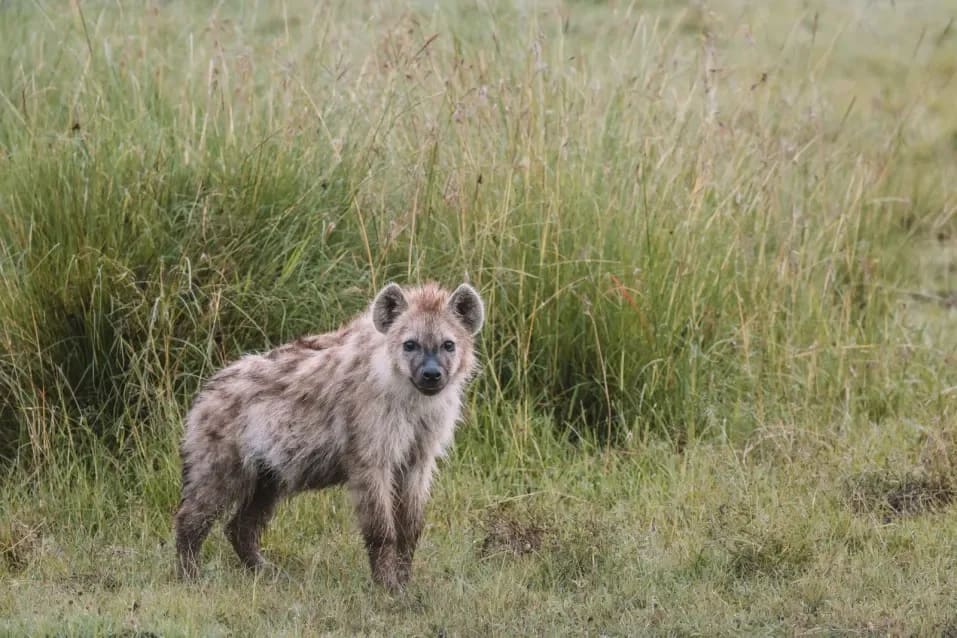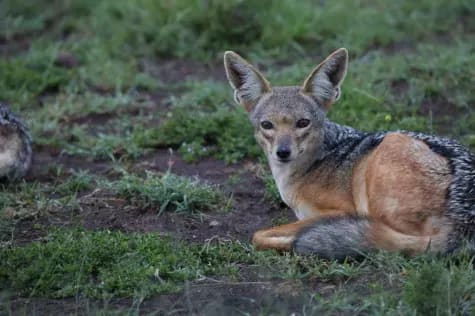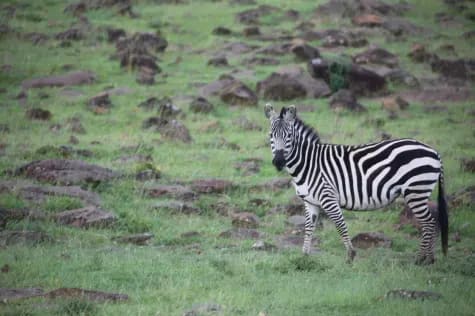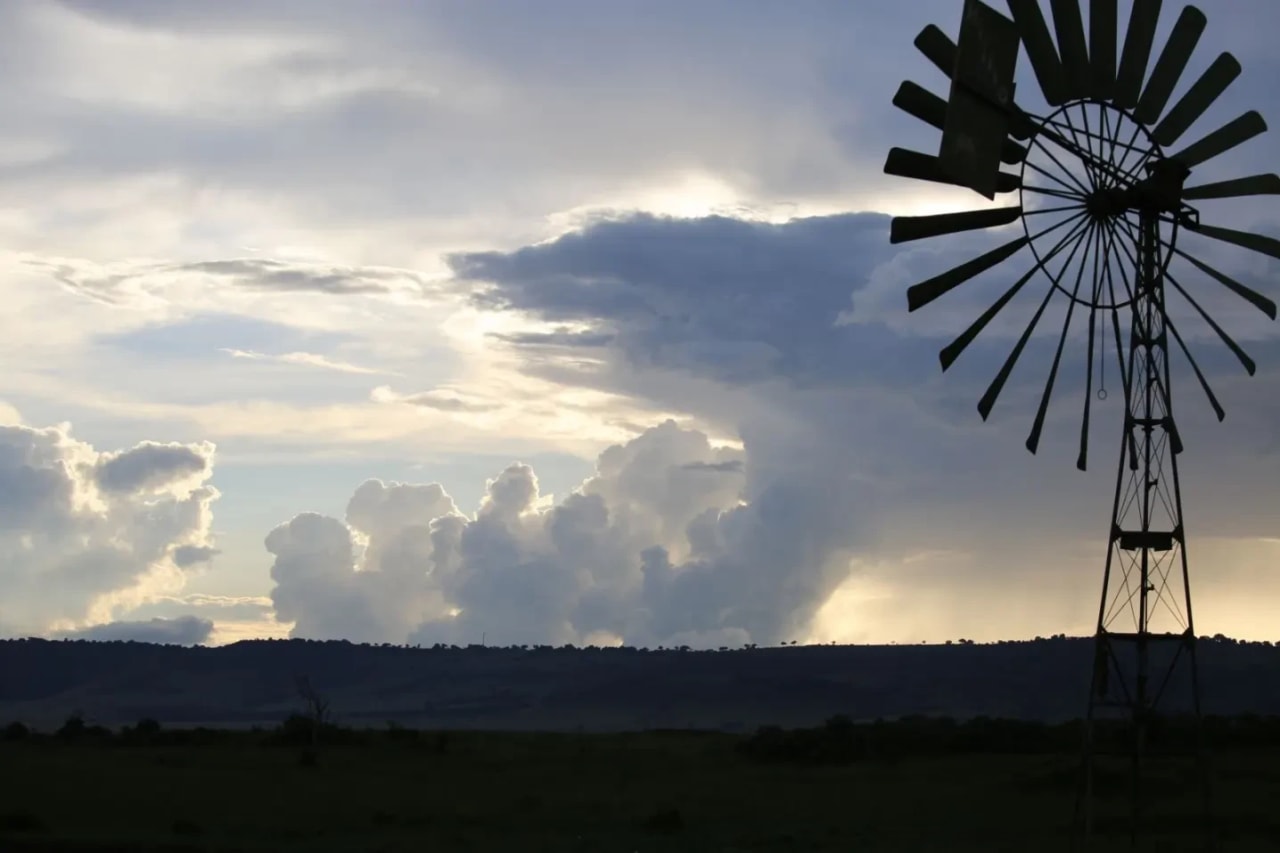 We found a herd of elephants playing in the mud. Jackson explained that the elephants eat the mud because it provides essential minerals that they need.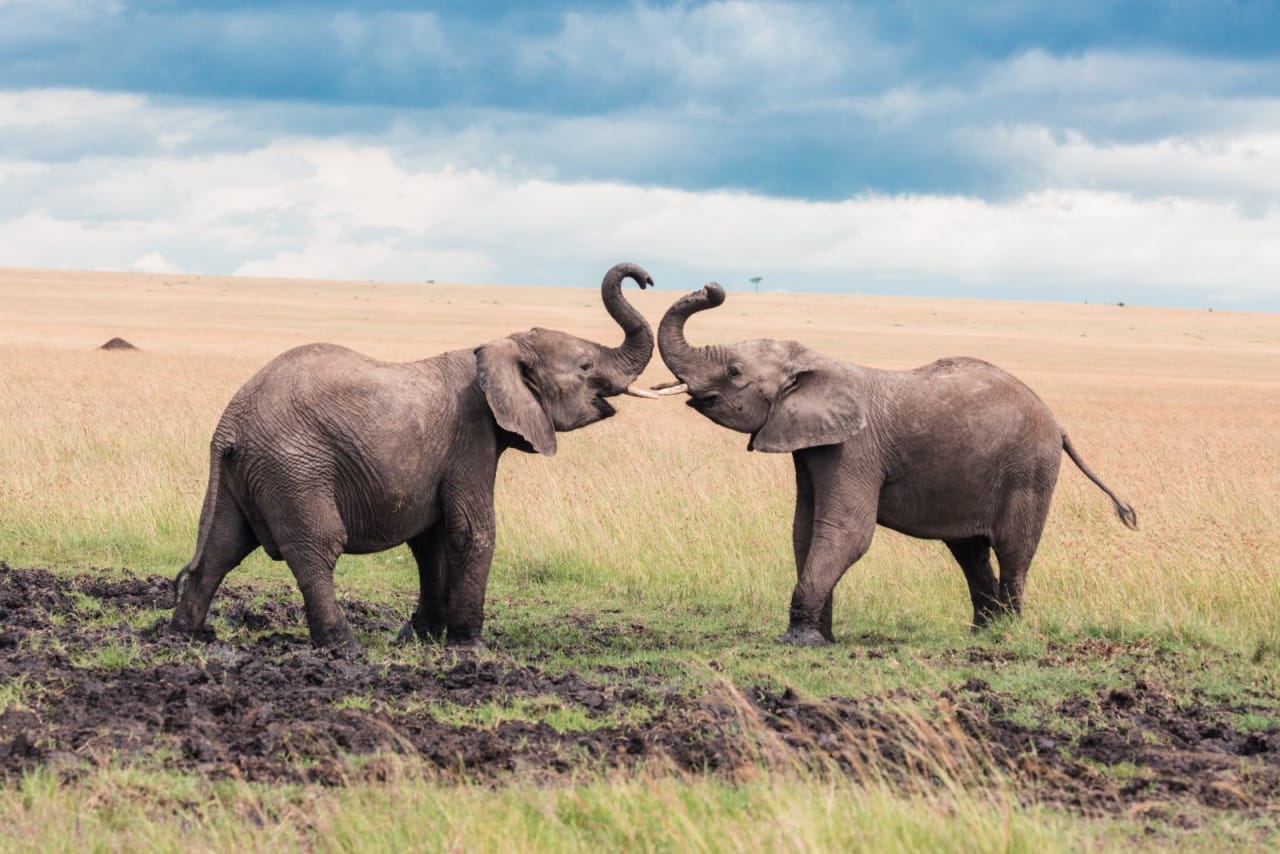 As we slept that night, I was awakened by a hippo sniffing my tent. At first, I was intrigued but as it got closer to my tent I became terrified. I was so worried it would just barrel its way in, but it didn't. It was just grazing and then after what seemed like hours – left. There is absolutely no sound pollution in the middle of Africa, making all of the night noises very loud and clear. When not scared or startled, It can be the most amazing thing to listen to while going to sleep. The perfect bedtime soundtrack.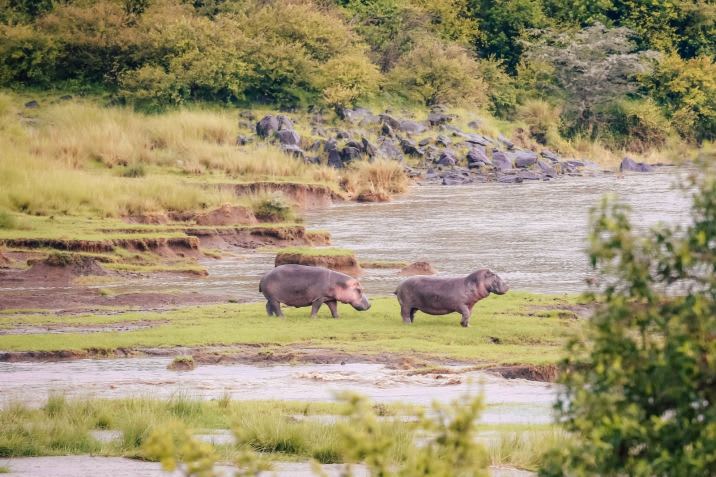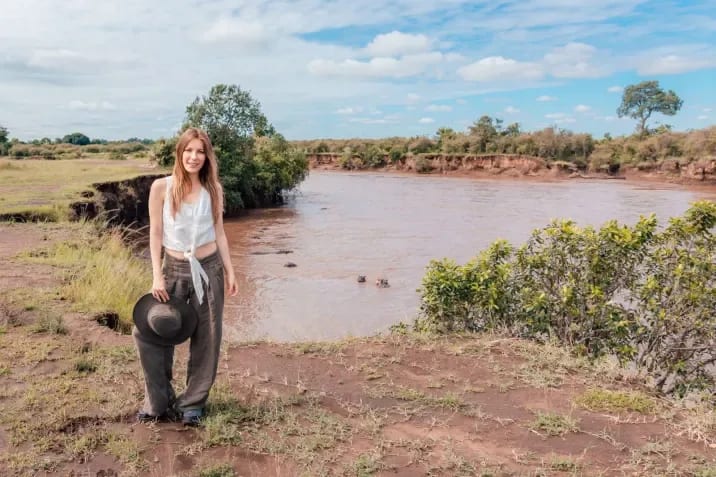 Unfortunately, I had a cold that I must have caught on the plane (I should have worn a face mask) and missed out on a few days of the safari. The cold turned into bronchitis and I had to see a doctor in a neighboring camp called
Governors Camp
.  It was about a 30-45 minute drive to the doctor. I never ever in my wildest dreams thought I would be driving to the doctor in the middle of Africa on a dirt road, trying to dodge baboons, zebra, and elephants. It was the best ride to the doctor I've ever had. Doctor Omar was very knowledgeable and gave me all of the appropriate medication that I needed.
I started getting better and was able to go out for the last game drive. I made sure to take a pause and just soak it all in. The smells, the sounds, the clean air, the pure and perfectly balanced ecosystem – just how nature had intended it to be.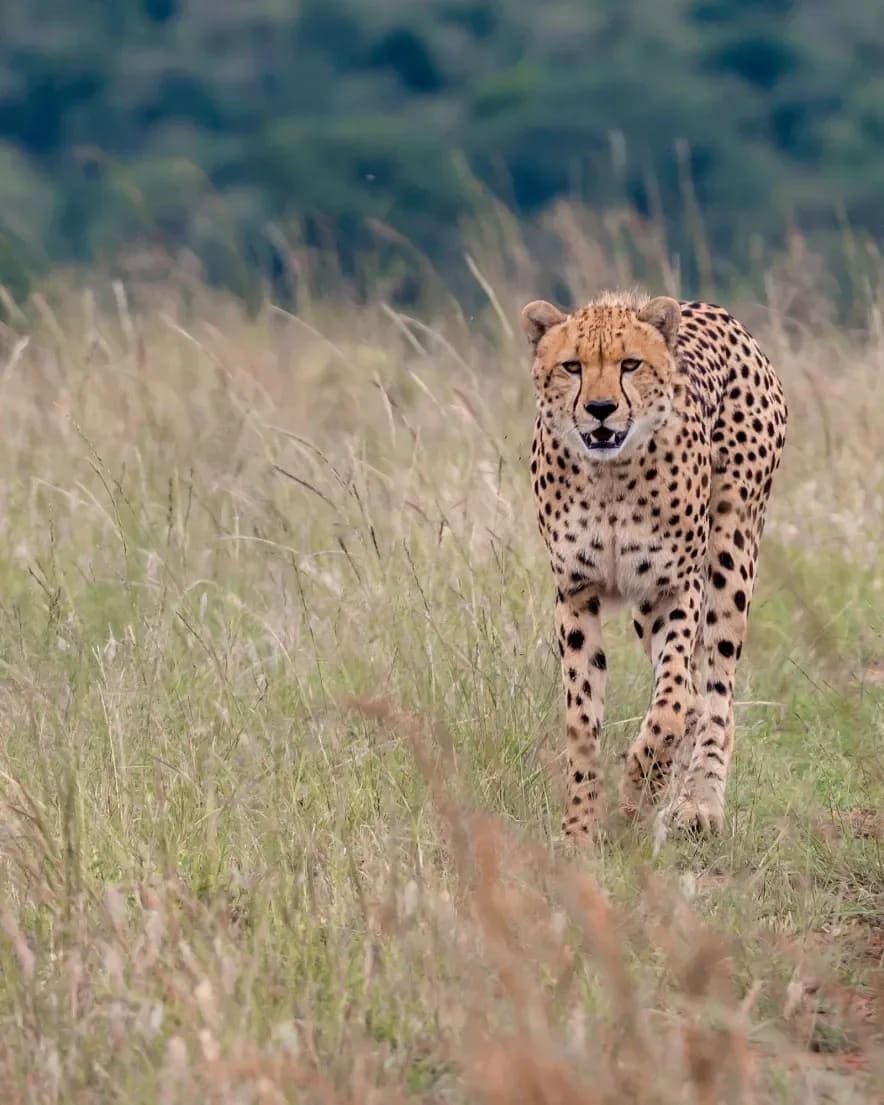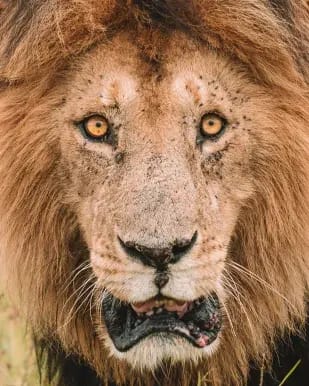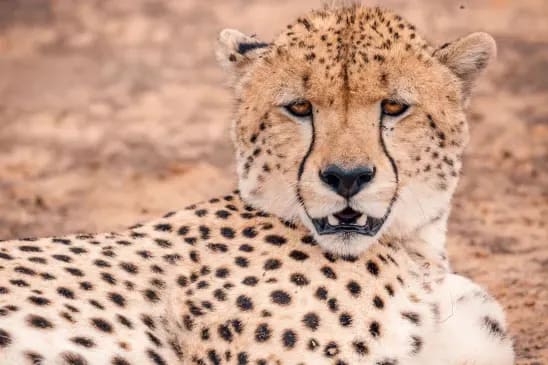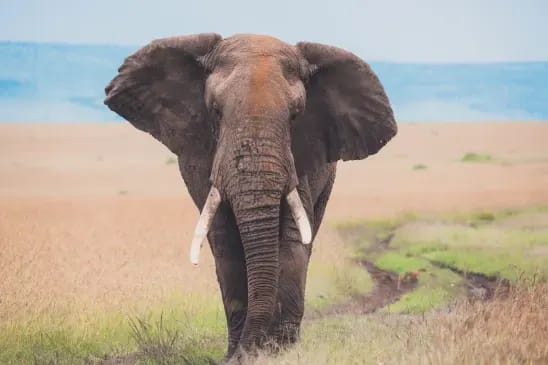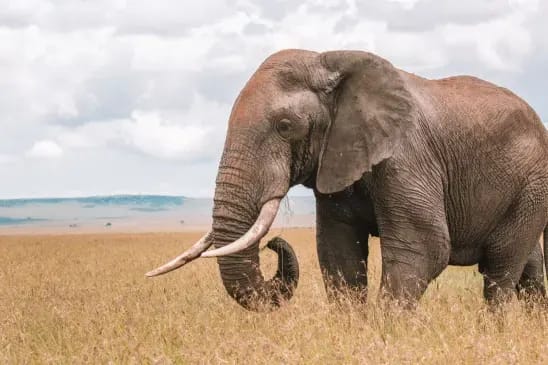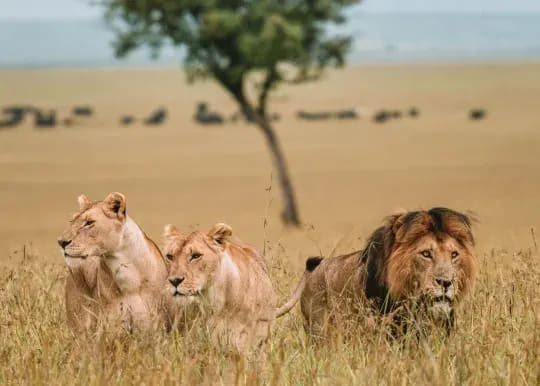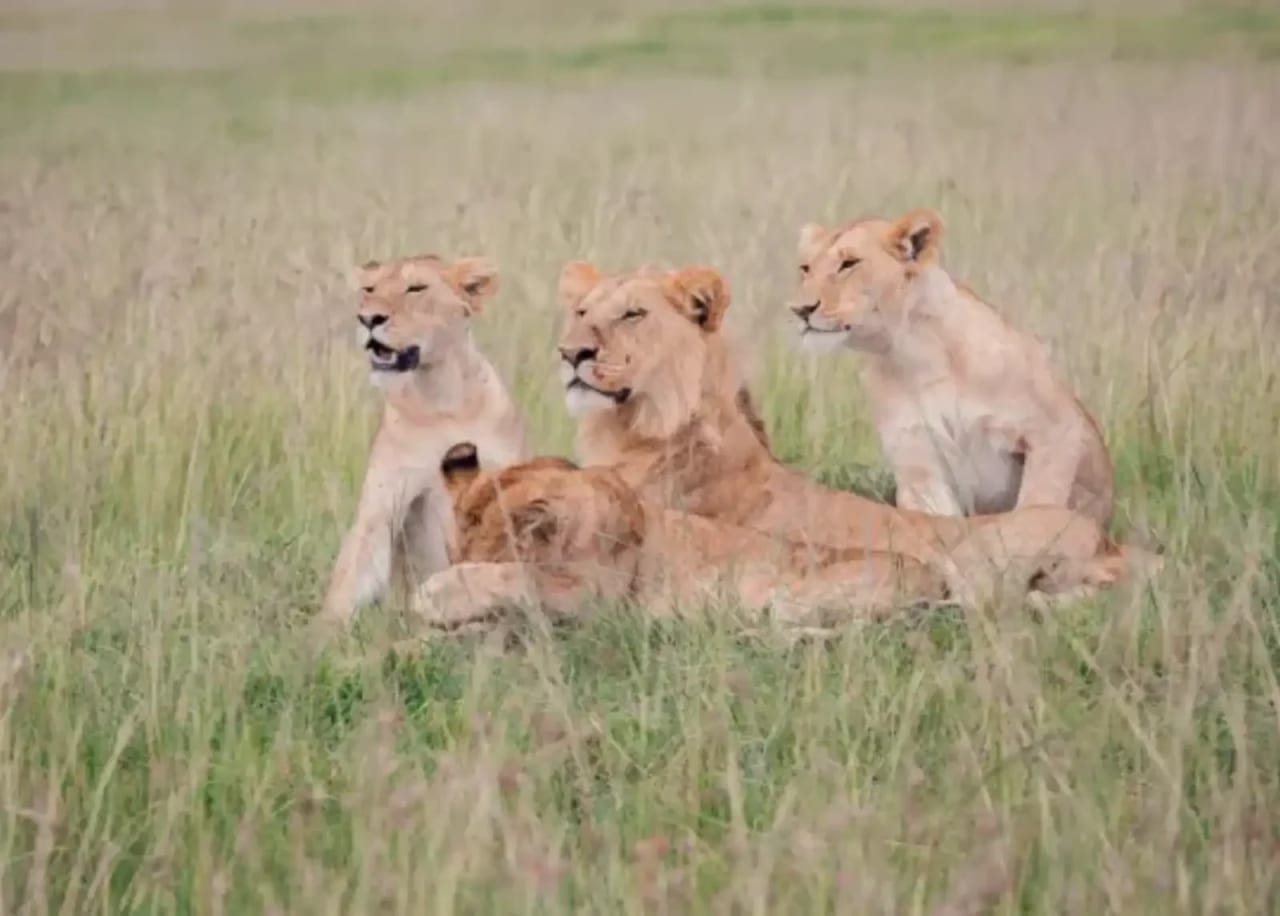 The Masai Mara is a magical place that fills your soul with peace, yet at the same time gives you an adrenaline rush. You are essentially in the home of thousands of animals, most of which are larger and stronger than a human being. You are constantly reminded of how fragile life is and how we should respect all of these beautiful creatures that came long before us humans.
A huge thank you to Jackson, our guide, and everyone at Tangulia Mara Camp. The Masai Mara is a place I will never forget.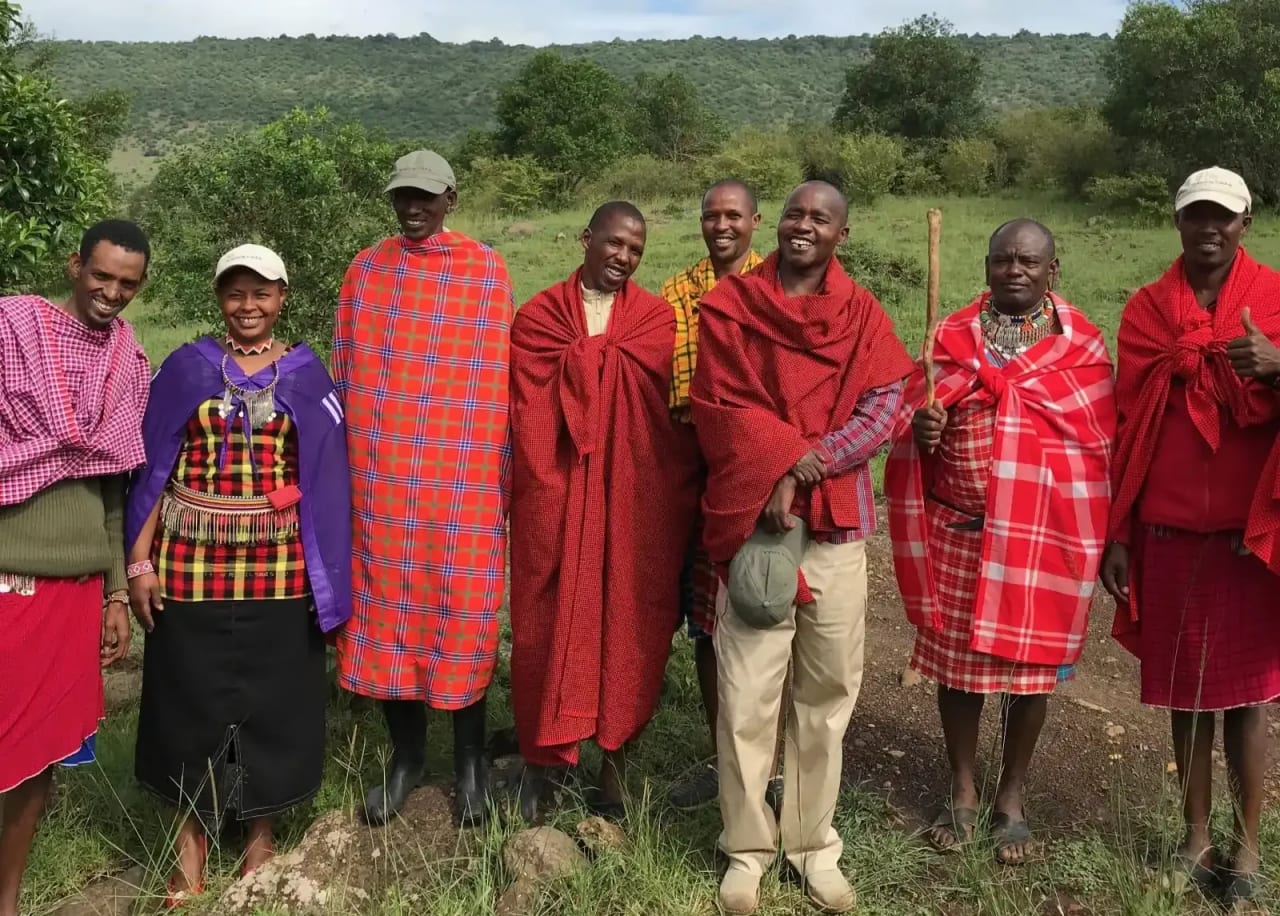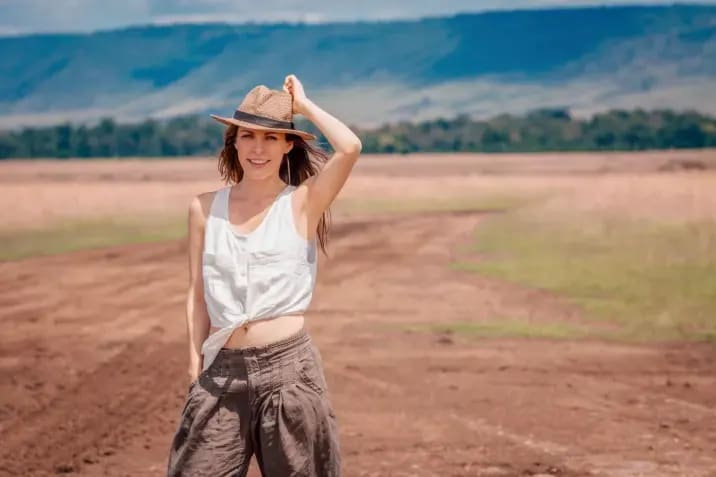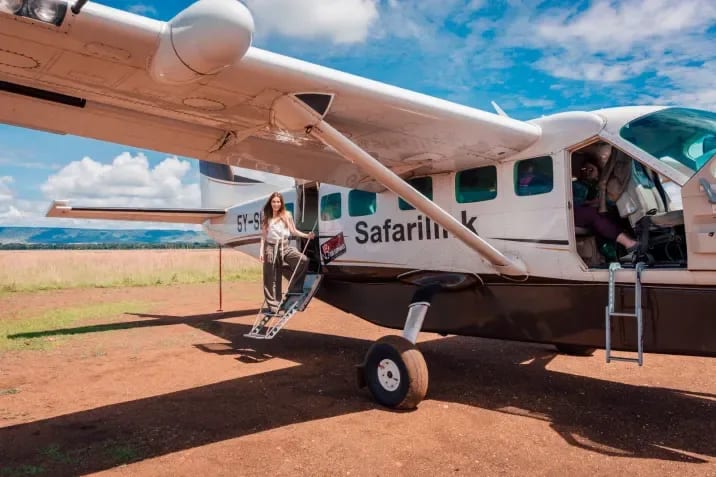 AD: 
Toronto SEO Consultant