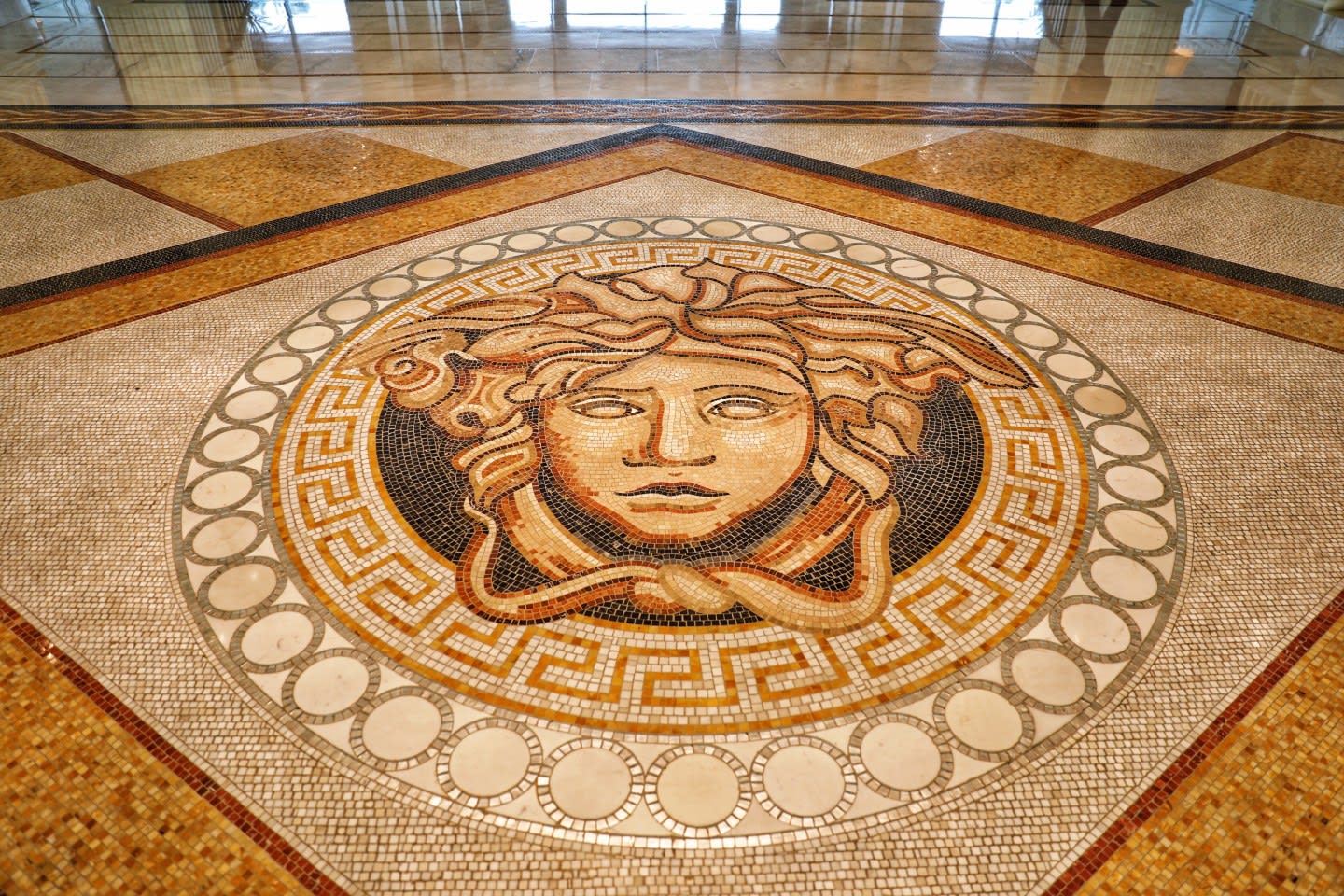 I arrived in Dubai after my trip to Africa. It was sort of a spur of the moment idea to see Dubai on the way to Australia since it would break up the long haul flights a bit. I've had friends visit Dubai, but never been before myself. I realize Dubai is such a hub to get to the rest of the world. So many flights in and out of Dubai to popular destinations all over. There appears to be no building restrictions in Dubai as the buildings are like nothing of this world. Lavish, futuristic, and seeming like each one trying to outdo the one previous.
The hotel I stayed at was the
Palazzo Versace
. The hotel was beyond all my expectations and luxurious in every sense. The lobby was stunning, the restaurants each beautiful and unique, and rooms fit for a princess (or prince). I made good use of the spa which had a "tropical rain storm" shower that was so magical. Thunder, lighting, rain, and birds chirping in the shower. It has all the elements and made you truly feel like you were in a thunder and lighting storm. The spa also had heated beds to rest on, a jacuzzi tub, and lots of organic products for purchase. I love organic products and definitely bought some.
The restaurants were exquisite. My absolute favorite was "Enigma." The food is from I believe Iran, and as we ate I already wanted to come back the next night and have it again. "Vanitas" was so gorgeous. So many red roses (my favorite) all over the restaurant. The tableware all top of the line beautiful Versace brand.
Versace is home to
Q's Bar and Lounge
, owned by the infamous Quincy Jones. We were lucky enough to drop by there and hear the sounds of American Idol runner up
Clark Beckham
. Such a talented musician from America currently at Q's for a six week residency.
Versace was such a good time. We even managed to squeeze in a photo shoot with famous stylist and personal shopper
Nicole Majdalany
. She brought so many many Chanel bags from her personal collection for styling, so heavenly!
Outside of the Versace we visited the Dubai desert, the Dubai mall, and old Dubai. We also visited Ghantoot racing and polo club for some Polo and an air show (thank you
Tom
). All really neat places and must sees. I feel like everyone should visit Dubai at least once in their lives. It's such a unique place and unlike anywhere I've ever been before.
A big thank you to
Ionela
and the Versace team for welcoming me into their world and making my stay one of the best hotel experiences I've ever had.